And the winner is...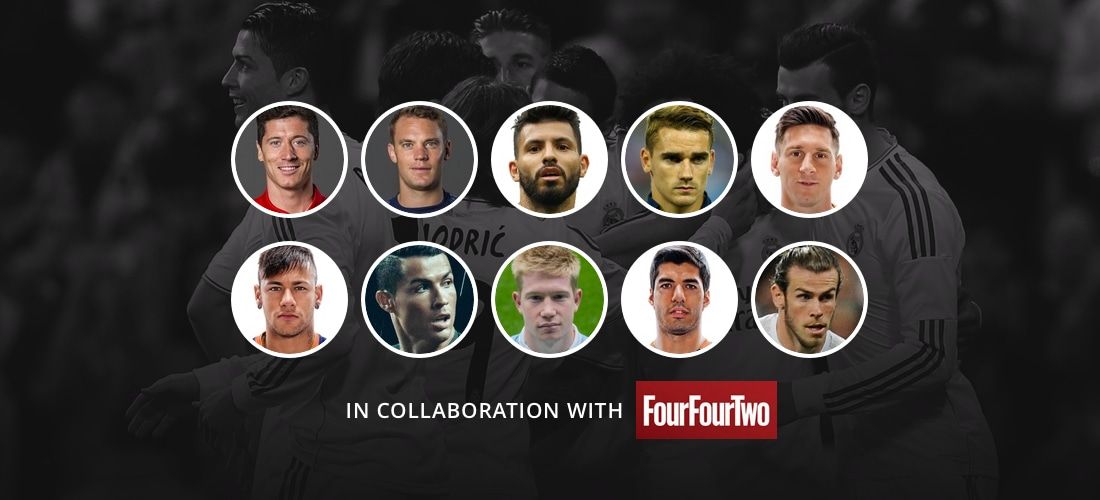 ...Cristiano Ronaldo!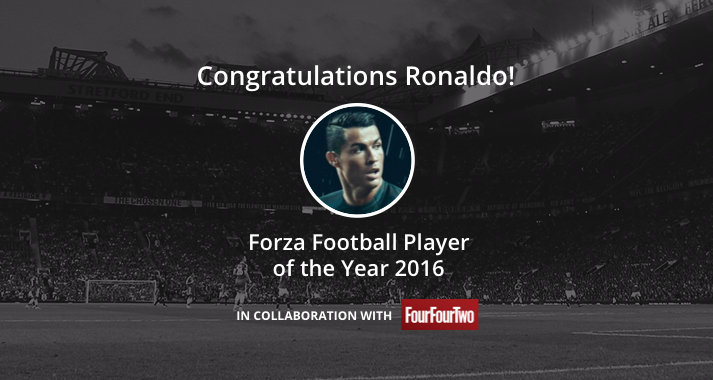 We are amazed that over 340 000 of you voted for your favourite player in Forza Football. Users from all over the world participated in the poll which could not be ignored by the media due to the massive amount of votes.
So thank you!
Here is how you rank the top ten players of FourFourTwo's #FFT100: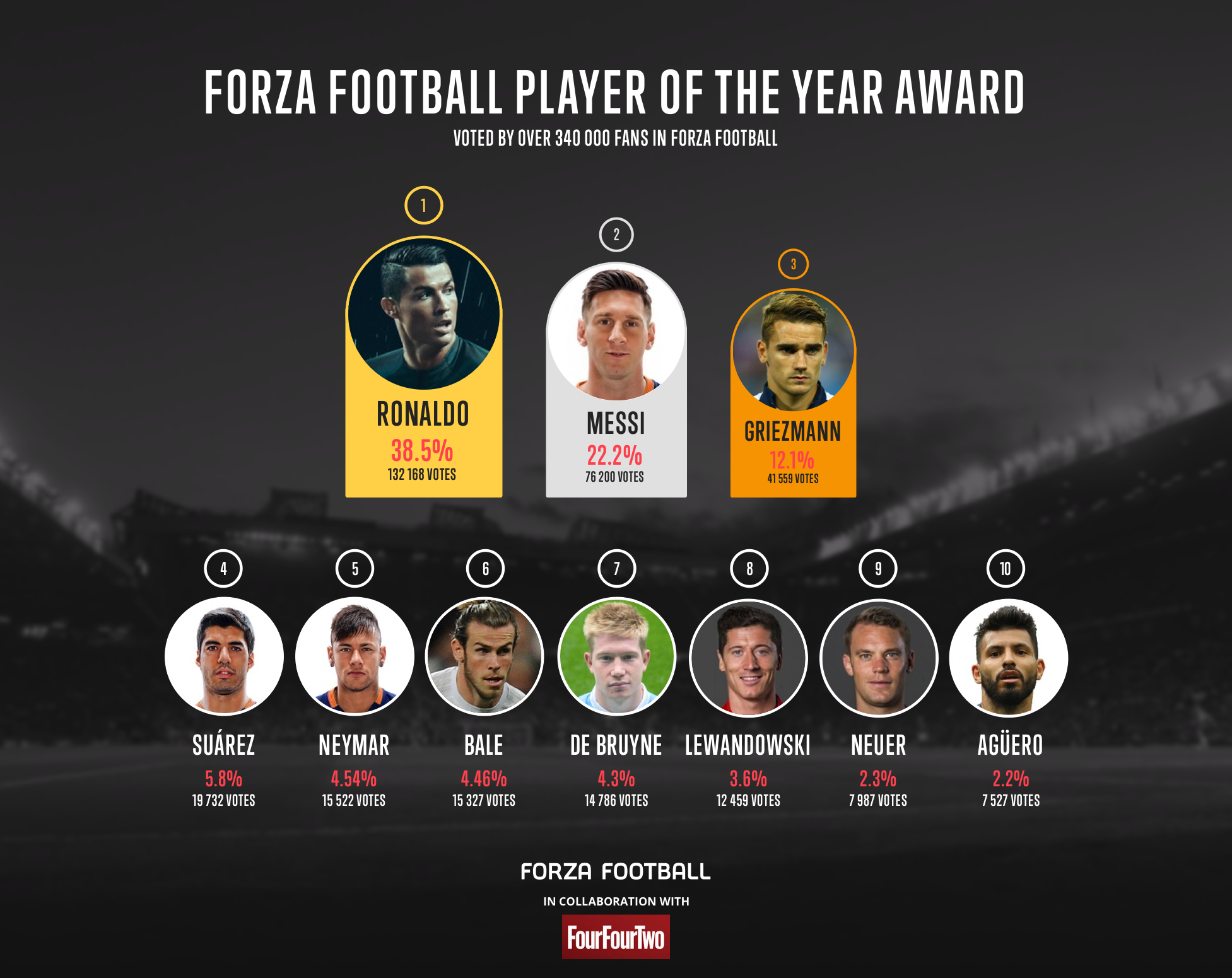 Cristiano Ronaldo was the clear winner, as you can see. Only in a few countries did the Forza users vote for another player as the number one:
Belgium picked Kevin De Bruyne.
Poland picked Robert Lewandowski.
Uruguay picked Luis Suárez.
Argentina picked Lionel Messi.
Greece picked Lionel Messi.
Spain picked Lionel Messi.
---
It is important to us that the fans' voice gets heard, especially now that FIFA and France Football will get a lot of attention for their annual awards, which are voted for mainly by journalists, players and coaches.
Here are some examples of the global media coverage of "Forza Football Player of the Year Award":
Uefa's website: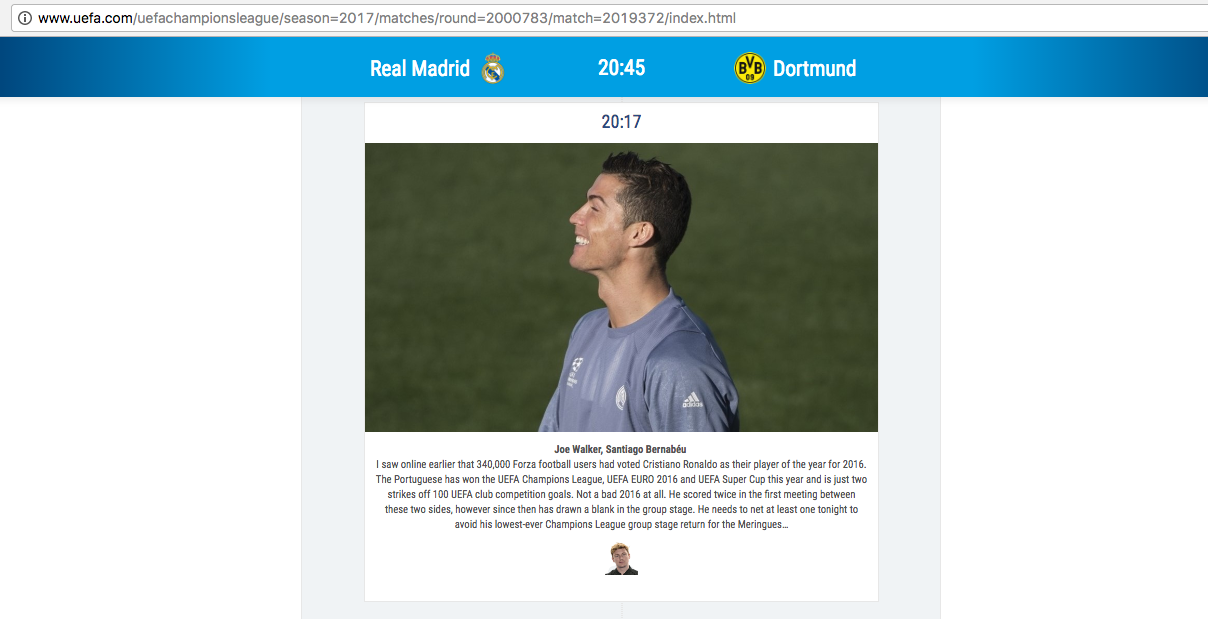 Marca: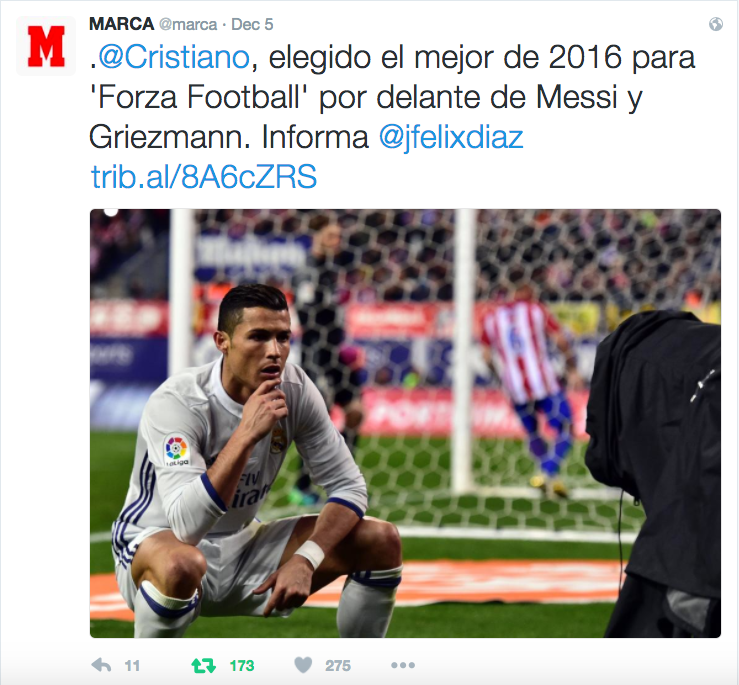 Here is the article in English.
AS: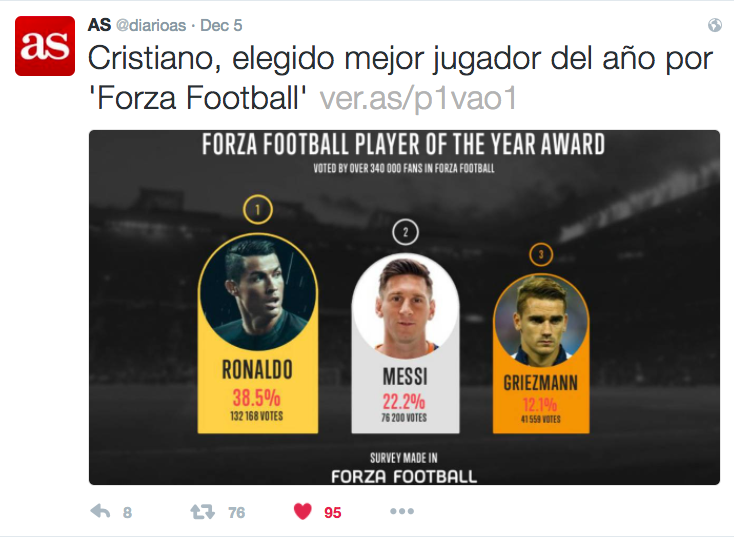 AS in English too.
(Both Marca and AS are huge in South America so the articles were retweeted a lot on Twitter.)
The English papers The Mirror, The Telegraph and The Express used our news story in their online live coverage of the Champions League.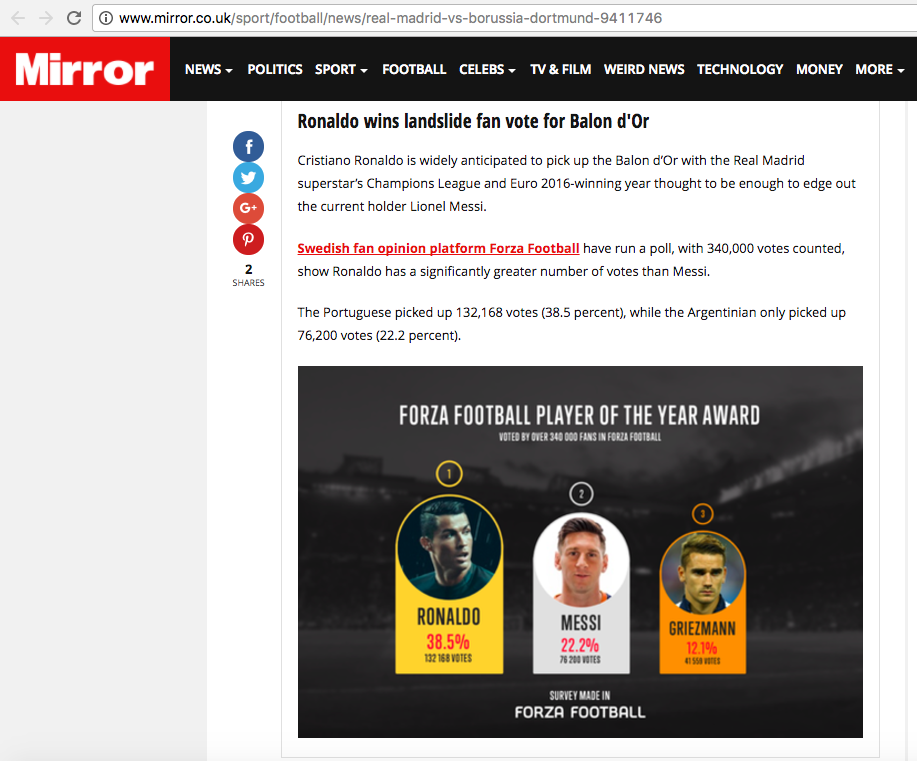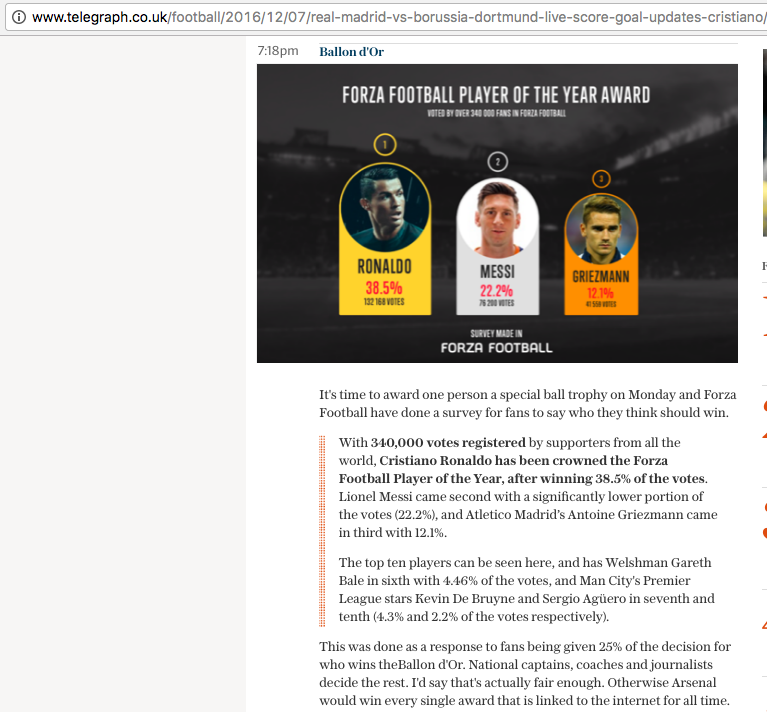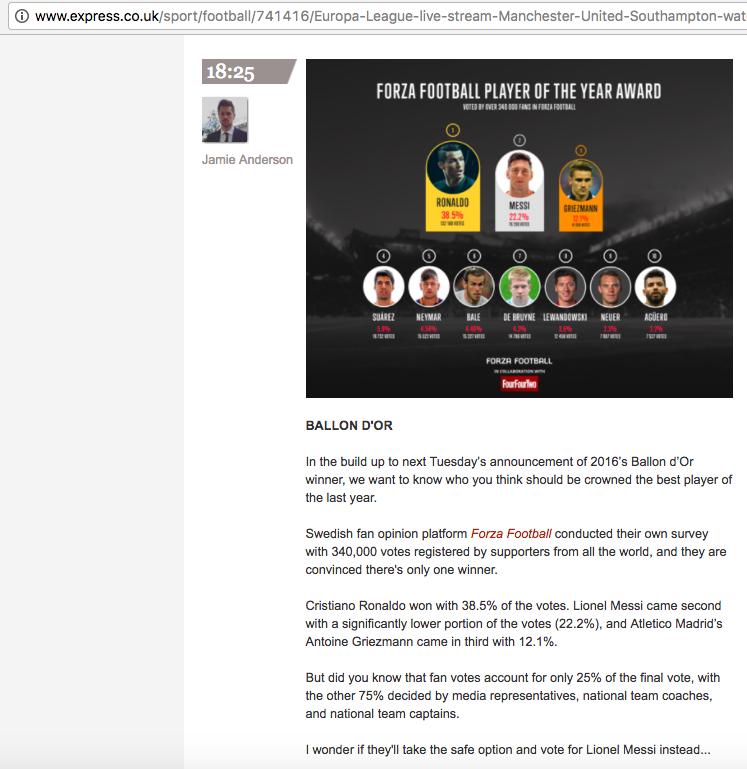 Here are some links to other international news sites:
Sina in China and Sina in Hong Kong
See Hua Daily News in Malaysia
Noticias ao Minuto in Portugal
We are very pleased with the result of this poll. Thank you again!
Hopefully we can repeat the success next year.