Bayern in tricky Frankfurt opening date as Wolfsburg kick start title defence against Essen: Frauen-Bundesliga Week One Preview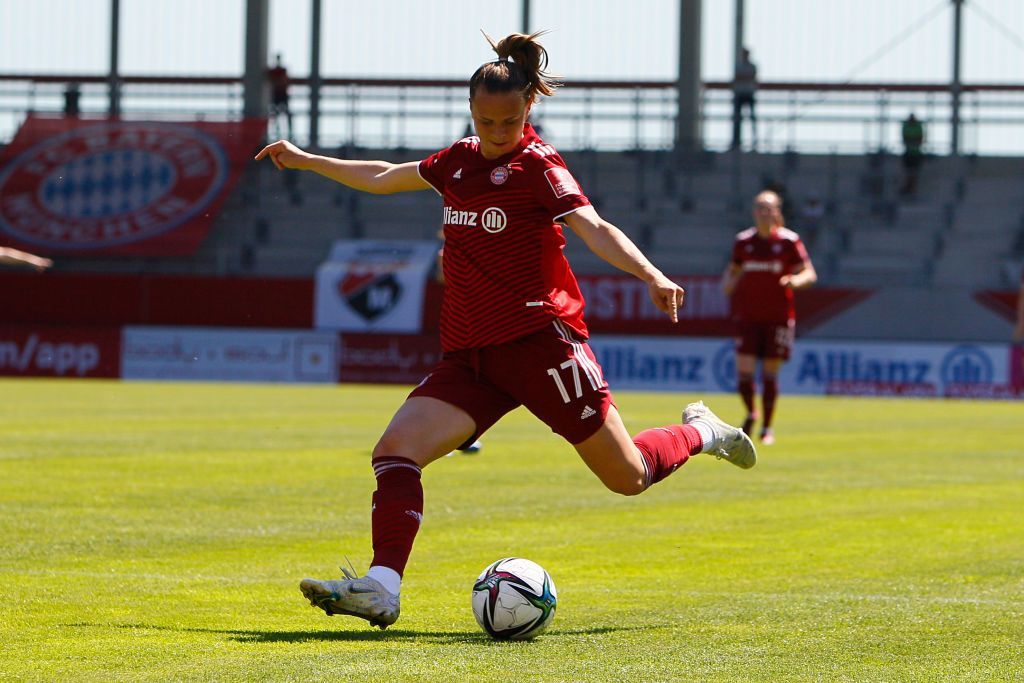 Bayern Munich will be looking to bounce back to reclaim the Frauen-Bundesliga title beginning with their trip to Eintracht Frankfurt on Friday evening.
The Bavarians replaced Jens Scheuer, with whom they parted ways at the end of last campaign by mutual consent, with Alexander Straus, who is hopeful to restore the former champions to their former glory.
"For a club as prestigious as FC Bayern Munich, our goal must always be to win every competition we enter. But to be successful in the end, we need to focus on getting there. By that I mean every little detail, every single training session and every single game is important. We have to live in the present moment at all times and give everything", Straus was quoted as saying by the club's official website.
"In order to achieve our goals, everyone must understand that the big picture is greater than the sum of its parts. We need to make sure everyone — on and off the pitch — pulls together, trusts one another and is loyal to our process and has a common goal. However, we also know great achievements can only be achieved in an environment with a strong work ethic. We have to put in a lot of hard work together to be successful."
In their title quest, Bayern Munich also bolstered their squad with player additions in the summer which include forward Emelyne Laurent who was acquired from Lyon, defender Tainara de Souza da Silva who was acquired from Bordeaux, goalkeeper Cecilia Ran Runarsdottir who was acquired from Everton, and defender Emilie Bragstad whose loan spell at Rosenborg ended.
Last season's third place finishers, Frankfurt, on the other hand, will be looking to start the campaign on a high when they host the former champions as they aim to go higher than last season on the standings.
Elsewhere, Champions Wolfsburg begin their title defence by playing host to last season's 10th place holders SGS Essen on Saturday afternoon.
Wolfsburg coach, Tommy Stroot, who recently extended his contract with the German champions to 2025, will be hoping that the team maintains grit following both his inbound and outbound transfer deals in the summer which saw forward Shanice van de Sanden leaving for Liverpool, forward Anna-Lena Stolze leaving for FC Twente, forward Joelle Smits leaving for PSV Eindhoven, goalkeeper Almuth Schult leaving for Angel City FC, defender Paula Flach leaving for Duisburg, and defender Kristin Dermann from arriving from rivals Bayern Munich.
Essen, on the other hand, will be looking to avoid a repeat of last season's performance where they escaped relegation by four points.
Turbine Potsdam travel to Werder Bremen for a clash on Sunday afternoon.
The visitors, who were last season's fourth place holders, will be looking to outdo themselves this season having missed out on champions league last season by just three points.
Potsdam have seriously bolstered their squad this season with a lot of new faces which include defenders Amy König and Adrienne Jordan, forwards Mai Kyokawa and Amber Barrett, goalkeeper Jil Frehse, midfielders Martyna Wiankowska, Jennifer Cramer, Noa Selimhodzic, Mollie Rouse and Sonia O'Neill.
Werder Bremen, on the other hand, will be looking to re-emerge having finished last season a mere five points shy of relegation.
Last season's eighth place holders FC Köln play host to last season's fifth place finishers Hoffenheim on Sunday.
The hosts will be looking to do better than last season having shown signs of ambition on the transfer market, the highlight of which being the acquisition one of last season's Frauen-Bundesliga top scorers Selina Cerci from Turbine Potsdam on a two-year deal.
Hoffenheim, on the other hand, will be calculating their chances of failing to make it this season having missed the champions league by just five points last season.
Freiburg make a trip to Frauen-Bundesliga newcomers Meppen on Saturday.
Freiburg will be looking to make progress from being a mid-table team to stand among the big guns of the Frauen-Bundesliga whilst Meppen will be hoping for a longer stay in the German top flight.
Newcomers Duisburg play host to last season's seventh place holders Bayer Leverkusen on Sunday afternoon.
Click on a match below to follow it Live! on forzafootball.com and on the Forza Football App.
FIXTURES (Friday): Frankfurt vs. Bayern Munich (19:15)
FIXTURES (Saturday): Wolfsburg vs. SGS Essen (13:00)
FIXTURES (Sunday): FC Köln vs. Hoffenheim (13:00); Meppen vs. Freiburg (13:00); Werder Bremen vs. Potsdam (16:00); Duisburg vs. Bayer Leverkusen (16:00)
All Times are Central European Time (CET)