Coppa Italia Femminile Round-Up: Juventus humiliates Roma CF, Inter destroys Sesto and AS Roma thrashes Tavagnacco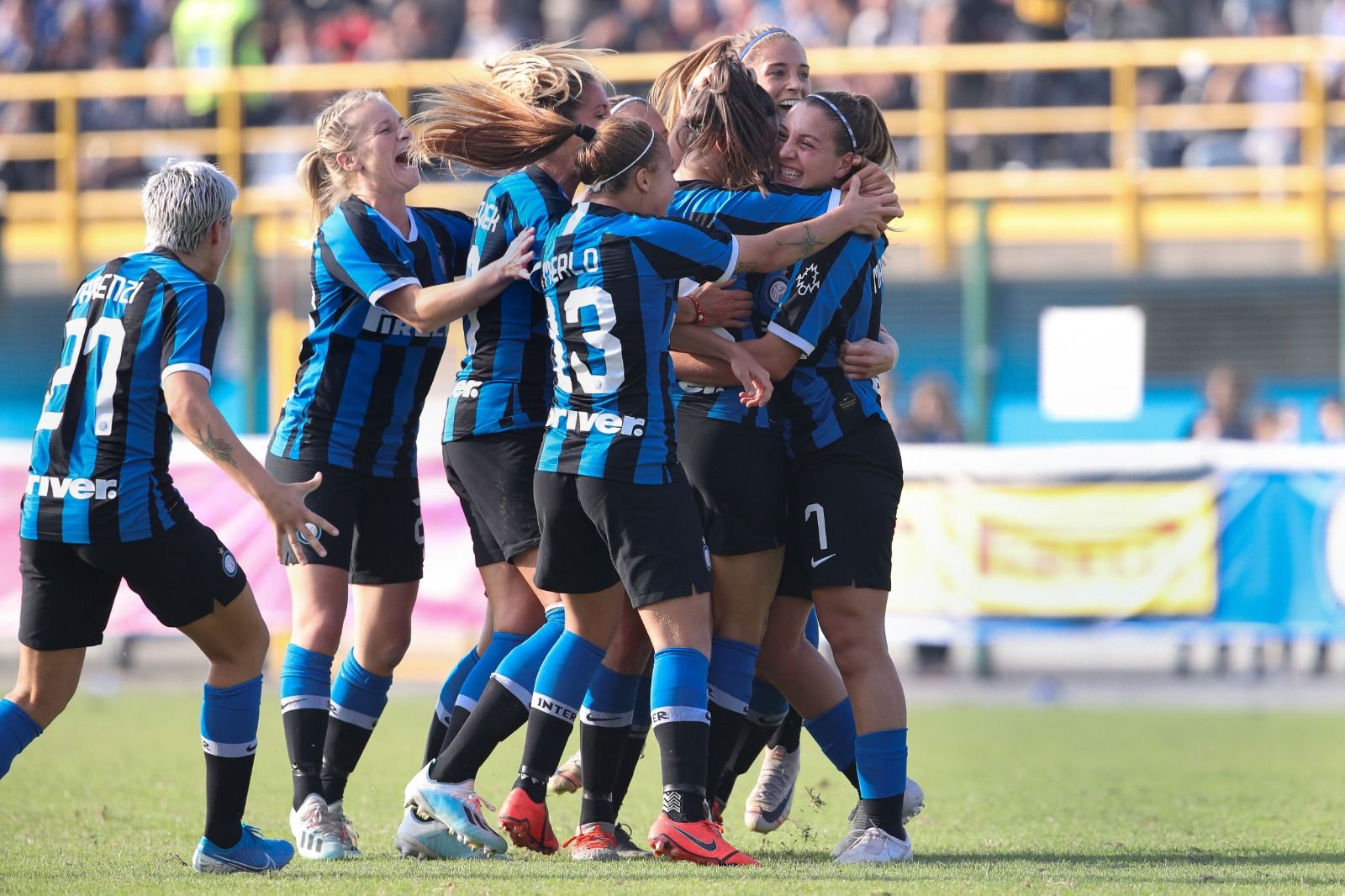 Serie A Femminile champions Juventus humiliated Serie B side Roma CF 8-1 in a Coppa Italia group E clash away at the Centro Sportivo Certosa in Rome on Sunday.
Midfielder Arianna Caruso opened the scoring with a strike 16 minutes into the first half before Swedish forward Lina Hurtig doubled the lead two minutes later. Forward Agnese Bonfantini made it 3-0 with a strike in the 20th minute before Caruso completed her brace three minutes later to make it 4-0 for Juventus in just 23 minutes.
Forward Andrea Staskova made it 5-0 with a strike three minutes before the break. The Italian international made it 6-0 three minutes into the second half before completing her hattrick two minutes later, making it 7-0 for the visitors.
Roma replied with a 57th minute goal from US forward Rola Badawiya but it would not be enough to turn the tide.
Hurtig completed her brace with a 70th minute strike to make it 8-1 for the Bianconere.
The Turin side top Coppa Italia group E standings with three points and a superior goal difference over Serie B side Pink Sport Bari who have the same number of points.
Roma CF, on the other hand, are at the bottom of the group with zero points and a -8 goal difference after two matches.
Inter vs. Sesto
Inter destroyed Serie B side Pro Sesto 6-0 on Saturday.
A brace from midfielder Martina Brustia as well as goals from midfielders Ghoutia Karchouni and Irene Santi and forwards Elisa Polli and Gloria Marinelli were enough to sent the Milan side on top of group D standings with three points.
Sesto, on the other hand, are at the bottom of the standings with zero points from two matches.
Tavagnacco vs. AS Roma
AS Roma thrashed Tavagnacco 5-0 away at the Stadio Comunale Tavagnacco.
Goals from forwards Paloma Lazaro and Valeria Pirone and midfielders Chiara Ciccotti, Manuela Giugliano and Andressa Alves saw the Serie A side rise to the summit of group H with three points.
Tavagnacco, on the other hand, sit at the bottom of the log with zero points from two matches.
Lady Granata Cittadella vs. AC Milan
AC Milan edged Lady Granata Cittadella 2-0 away at Tombolo VS Andrea Principale on Saturday.
Forward Valentina Giacinti and midfielder Nina Stapelfeldt scored to send Milan to second place in group A standings below fellow Serie A side Hellas Verona, who top the group on goal difference.
Meanwhile, Cittadella are at the bottom of the standings with zero points from two matches.
Cesena vs. US Sassuolo
US Sassuolo won 2-0 away at Cesena FC on Saturday.
Goals from midfielders Kamila Dubcova and Mana Mihashi were however not enough to send the Serie A side to the top of group G standings as their goal difference is inferior to Comos'. Sassuolo occupy second position while Cesena are at the bottom with zero points from two matches.
FULL RESULTS: Juventus 8 — 1 Roma CF; Inter 6 — 0 Sesto; AS Roma 5 — 0; Lady Granata Cittadella 0 — 2 AC Milan; Cesena FC 0 — 2 US Sassuolo; Brescia 0 — 2 Fiorentina; Torres 1 — 1 Sampdoria; Fortutudo Mozzecane 1 — 1 Empoli;