It was of course a great honor when one of the biggest newspapers in the world wanted our help – well, YOUR help – to conduct a survey ahead for Euro 2016.
Highly respected The Guardian wanted to find out the fans' opinion ahead of the tournament and we applaud them for that.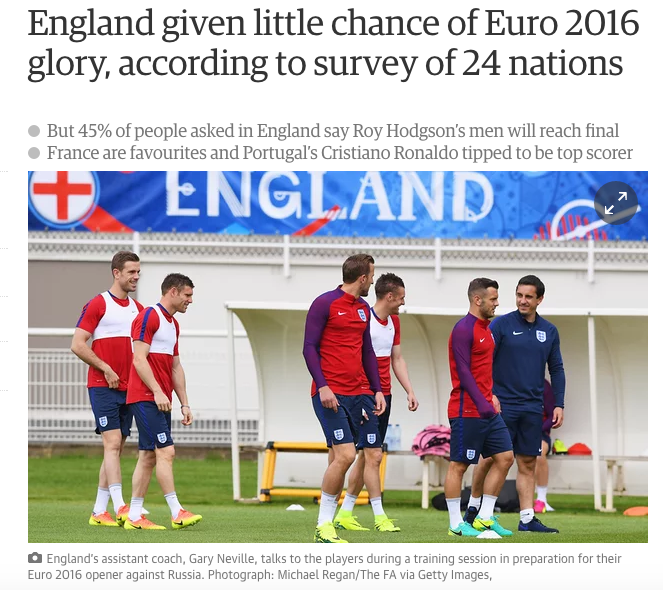 The Guardian football editor chose the questions and we put them forward to Forza Football users in the 24 participating countries:
Which team will win Euro 2016?
Who will be the top scorer?
How far will your team go?
Will this be England's year?
30 000 people chose to participate.
Here is the published article with all the answers so check it out.
(To any media outlets: The Guardian have the exclusivity to this data so refer to the paper and Forza Football if you publish any numbers.)
And here are some graphs of the data that we collected for them: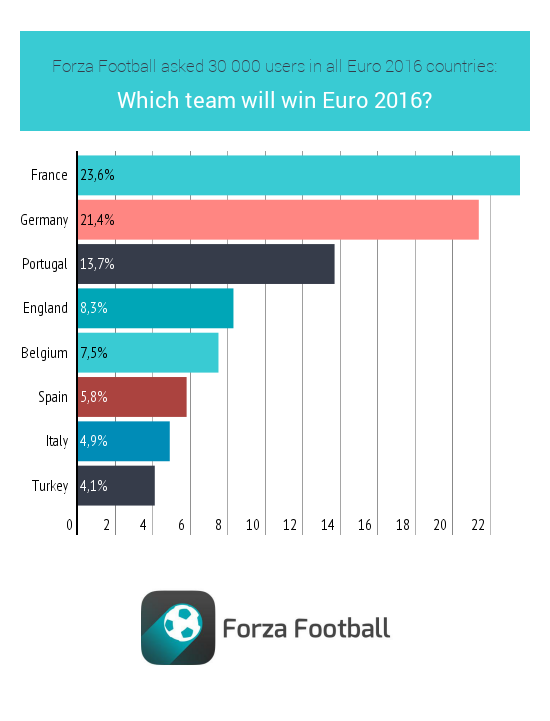 What about top scorer?
Well, Cristiano Ronaldo and Thomas Müller got most of the votes, with the Portuguese tipped to get the Golden Booth.
Antoine Griezmann took third place, followed by two Englishmen: Jamie Vardy and Harry Kane.
6: Lewandowski
7: Ibrahimovic
8: Lukaku
9: Gomez
10: Hazard
And what about England's chances? Does Europe believe in Roy Hodgson's men? Will there be a golden finish for The Three Lions on July 10th in Paris?
Well, the answer is NOOOOOO...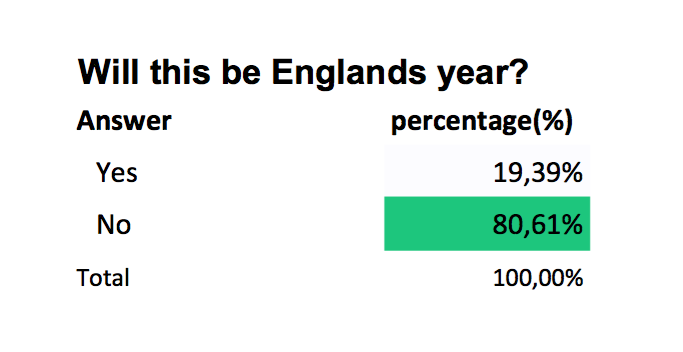 That said, good luck to your teams in Euro 2016!