2 in 5 Football Fans to Skip Work or School to Watch 2023 Women's World Cup
A survey has canvassed the opinion of 1,000 football fans ahead of the Women's World Cup
77% of respondents say their interest in women's football has increased since the last World Cup
More than four-in-five (82%) of under-25s have an increased interest in women's football
More than half (52%) of female identifying football fans plan to miss work or school to watch the tournament
Forza Football users think England are pre-tournament favourites, followed by the United States and Sweden
39% of fans plan to skip work or school to watch games
GOTHENBURG, SWEDEN. A survey of more than 1,000 football fans from over 50 countries has found that nearly 4 in 10 (39%) fans plan to skip work or school to watch the Women's World Cup, which kicks off four weeks today in Australia and New Zealand.
The survey, conducted by Forza Football, the world's only live score app that offers the same level of coverage of the women's game as the men's game, also found that fans consider current European champions England the favourites to win the competition, pulling in 24% of the vote ahead of 23% for the United States.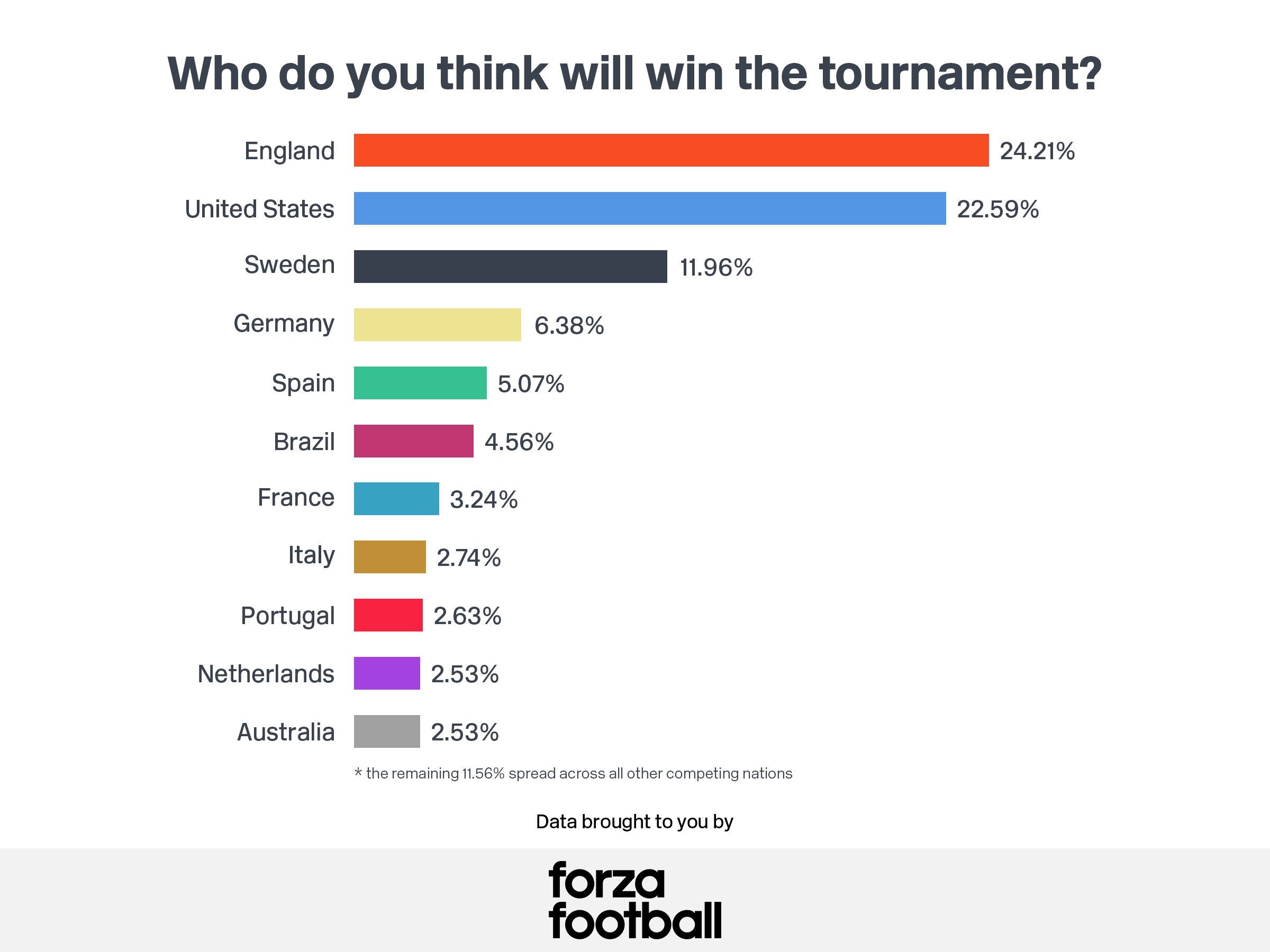 The 2023 World Cup is predicted to be the biggest women's football tournament in the history of the sport, with the competition expanding to 32 teams following significant growth over the last few years. More than 3 in 4 (77%) football fans said that their interest in women's football has increased since the last World Cup in 2019. This increases to 82% of young people under the age of 25.
The 2023 Women's World Cup marks the first time the tournament will be held in the Southern Hemisphere and features the largest time difference for fans in Europe and the Americas compared to any football World Cup in history, or any major global sporting event since the 2000 Sydney Summer Olympics.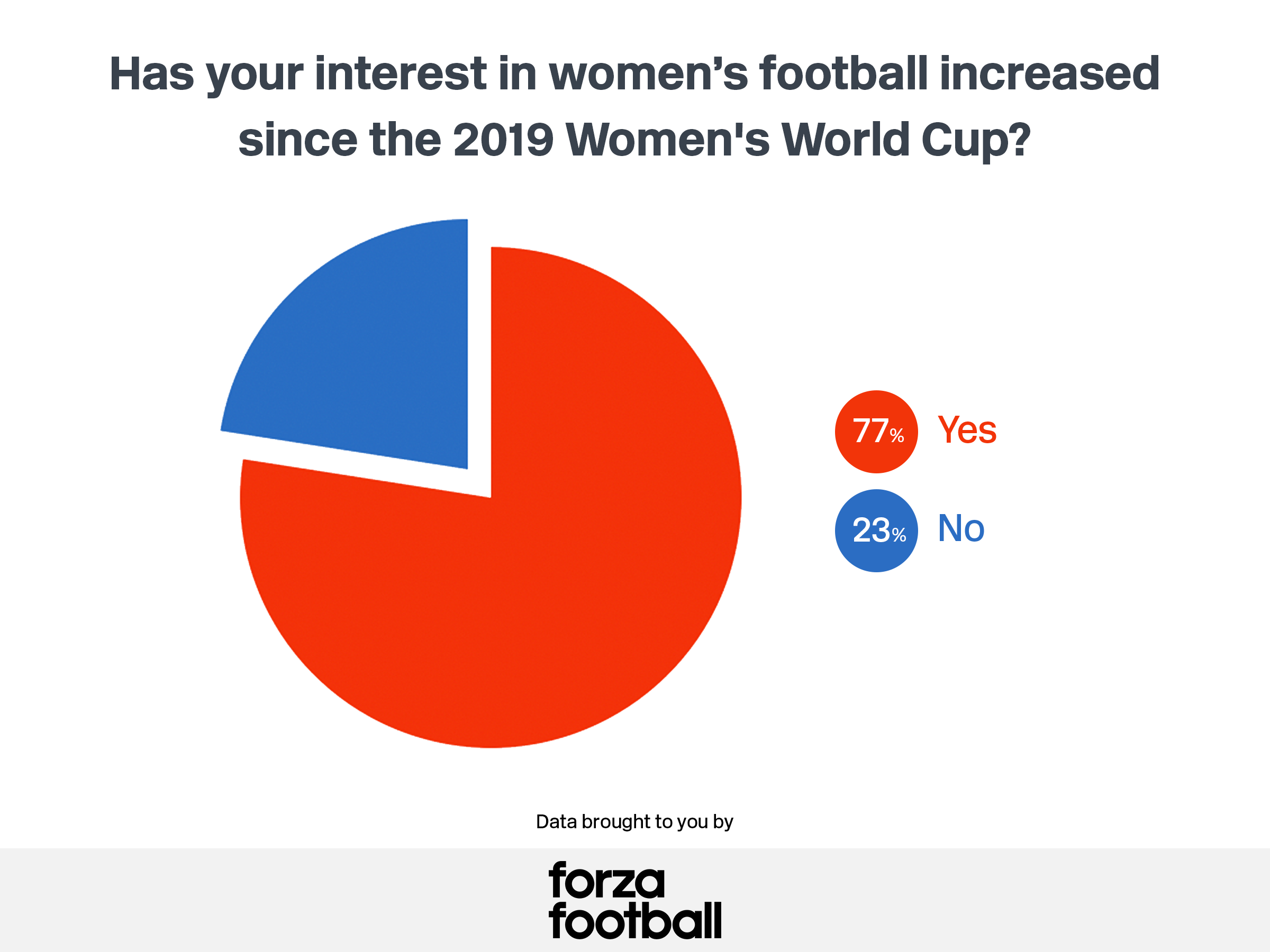 As a result, kick-off times will often fall within working hours, especially for those in Europe. Fans in Europe are more likely to miss work or school to watch the games, with 44% of Forza Football users in the UK stating they will miss commitments. Forza Football's survey found that more than 1 in 2 (52%) female-identifying football fans and nearly half (46%) of fans under 18 are planning to skip work or school to watch games at the tournament.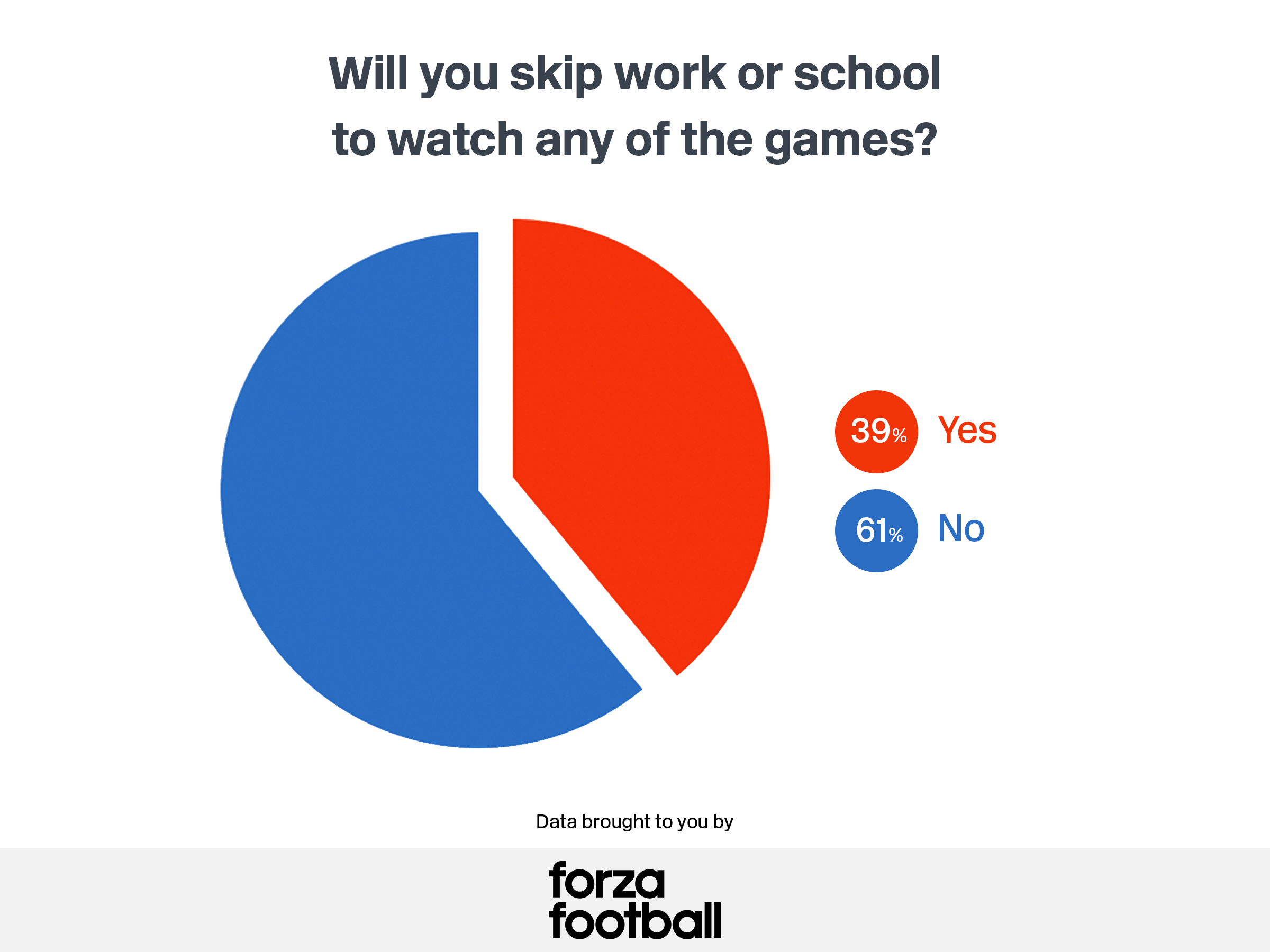 Jonas Linné, CEO of Forza Football comments: "It has been clear to see that the interest in women's football has increased massively since the 2019 World Cup. This new data from football fans using Forza Football legitimises this view, finding that football fans are becoming more interested in women's football, so much so that they are willing to miss school or work to catch a game at the tournament. With the threatened broadcast blackout in the top 5 European markets seemingly averted, but still with work to do on this front, we are happy that these growing numbers of fans will be able to enjoy what is likely to be a landmark tournament for the sport."
Forza Football empowers fans by giving them a collective voice and voting on key footballing issues. It has partnered with the likes of Transparency International, LGBTQ+ charity Stonewall, and football anti-discrimination charity Kick It Out to gauge fan opinion on wider social matters within the sport.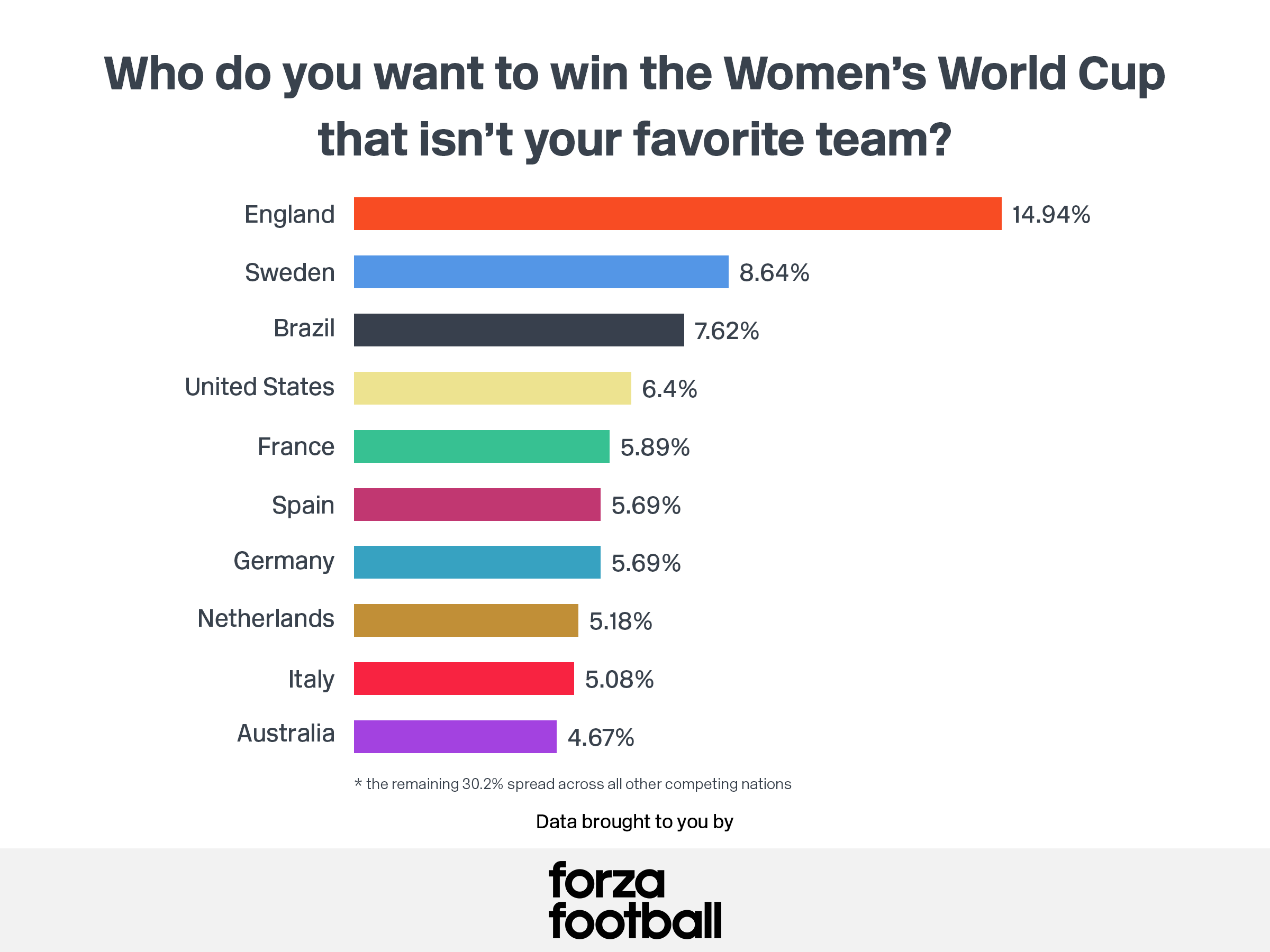 Founded in Gothenburg, Sweden in 2012, Forza Football is the world's only live score football app that offers the same quality coverage of the women's game as the men's game. It provides updates from over 1,450 competitions, and delivers customisable push notifications faster than any other football app.
The app covers over 80 women's leagues and tournaments live, with its internal data collection process allowing coverage of the vast majority of women's games with the same high-quality coverage as seen in men's games.
Since 2018, Forza Football has seen a staggering increase of 500% in views of its women's football coverage, showcasing the value in expanding on a currently insufficient data infrastructure around the women's game.
About Forza Football
Gothenburg-based Forza Football is one of the world's most popular football apps, covering over 1,450 leagues and tournaments globally and used by millions of fans. The app has also been used by the likes of Transparency International, LGBT charity Stonewall, and anti-discrimination campaign Kick it Out, to gauge fan opinion on societal issues.
For media enquiries, please contact Nara Communications:
Luke Zavrou-Blackstock // luke@naracommunication.com // +44 7943 745 625