Get involved – like the Cardiff City Ladies!
We have launched a new reporting tool - for teams and clubs! One of the first to try it out was Lewis Rogers of Cardiff City Ladies. Read what he thinks about it.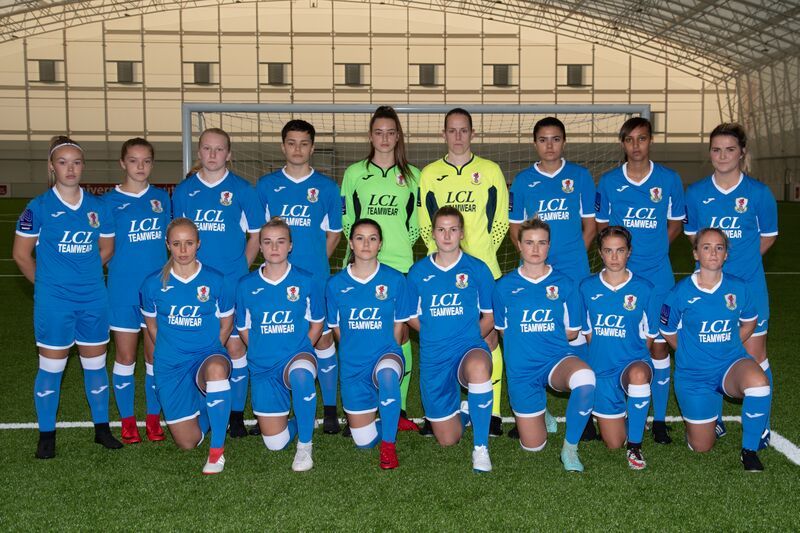 We love it when our users get involved in our mission work, especially when they/you want to share knowledge about their/your favourite team(s).
For a while now users have been able to report lineups and goal in Forza Football, but now we have launched a new reporting tool – for teams and clubs!
One of our "core" users is Lewis Rogers, from Wales. He has added more than 50 lineups and is one of the first users to try Forza Football Reporter for his team Cardiff City Ladies.
Why, Lewis?
I think that it's important to run everything as professionally as possible in sport and this is no different. We have over 6,000 followers on our social media and we felt it was important to provide as much up to date information to them as best as we can.
The reporting tool is exceptionally simple to use and is easy to keep up to date. It's important that we keep all our fans up to date with all the exciting things that happen during our games and provides accurate details that doesn't exist at the present time.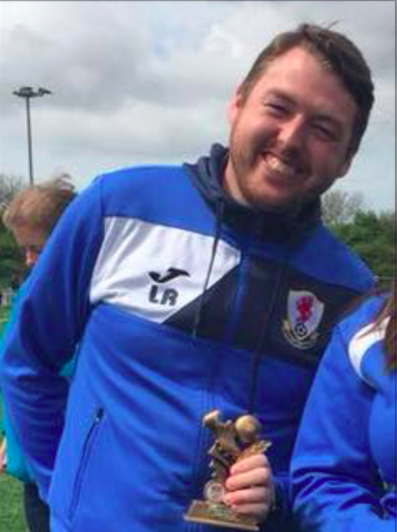 How big a role does football play in your everyday life?
My story about football is slightly different to most. I come from a massive football-loving family and, the rebel in me, decided I hated the sport. I didn't want to watch it, didn't want to talk about it and certainly didn't want to play it.
As I transitioned into my teenage years I went from 0 to 60 in a few months. I became obsessed. I would travel down to the library every week to borrow books written by footballing legends and would watch some form of football everyday (including park football) and analyse how certain players played, who was good and...who wasn't. I realised that football wasn't just a 'British game' and fell in love with South American games alongside watching the Nordic leagues.
I, myself, am not a good footballer (and that's being polite) so I realised I would take a different path. I decided to become a referee and it's a role I really enjoyed until I decided to transition into coaching.
I was always a huge fan of women's football so I wanted this to be a path a walked down. Fortunately, I was appointed the U12's coach of the Cardiff City Ladies. It's a role I loved and we went from bottom of the table to runner up in the league.
Following my recent ankle break, the club allowed me to further develop their social media applications and also their website.
As for football being part of my life? I think the best bet would be to ask my wife that one. My clothing, lifestyle, leisure time and entertainment is all centered around some form of football.
Tell us more about Cardiff City Ladies. What characterizes the team?
We're an odd one really. Being a Welsh team in the English league set-up can often be a hard task but the team we've currently got is excellent. The majority of our squad have been involved in the Welsh national team set up and, despite a massive change in players and staff, we're still challenging extremely good teams around us.
The squad had an excellent FA Cup run last year and it looks like we're doing something similar this year. We have an extremely professional set up and our backroom staff are some of the best in the country. From our Club Chair Michelle Adams MBE and our Club Secretary Karen Jones (both former international footballers), who work tirelessly to keep the club going, to our fantastic Media team in Kieran and Neil, it's a club that's always had a professional edge to it.
This then filters down to our Development and Junior teams as well. In all our age groups, we are consistent and play exciting football and our coaching staff at this level are amazing at the job they do. Deb Ball, who oversees everything at this level, really knows her stuff and has an amazing ability to get the most potential out of every young person and to push on to the first team.
What are your hopes for the future of the women's game?
The best word I can use is 'accessibility.' Many people simply don't know that these games take place and so regularly. Women's football is exceptionally exciting and highly underrated really and it's a crying shame that people aren't aware of this. Over the last 10 years we've taken massive steps to highlight the women's game and I fully expect 'the game' to hit new heights over the next 10 years.
You have been using the Forza Football livescore app for years. What would you say is the best thing about it?
I don't think words could do the app justice if I'm honest, the games are updated so quickly and reliably that I pretty much use it everyday! I've been using the app before the rebrand and since then it's only got better.  It's exciting to see a massive database of teams and countries on there and the community link, within the app, is the thing that sets it apart from others. I'm really excited to see the link between Forza and a Women's football.
Thanks for the chat, Lewis! And thanks for your help!
We are also very excited about this goal we have – to become as good on women's football as the men's. In a few months' time you will start to notice a big change for the better.
If you feel like getting involved in this equality project, send an email to jozef@forzafootball.com who's in charge of Forza Football Community.
And if you would like to try out Forza Football Reporter for you team/club, click here.