Frauen-Bundesliga Matchday 9 Preview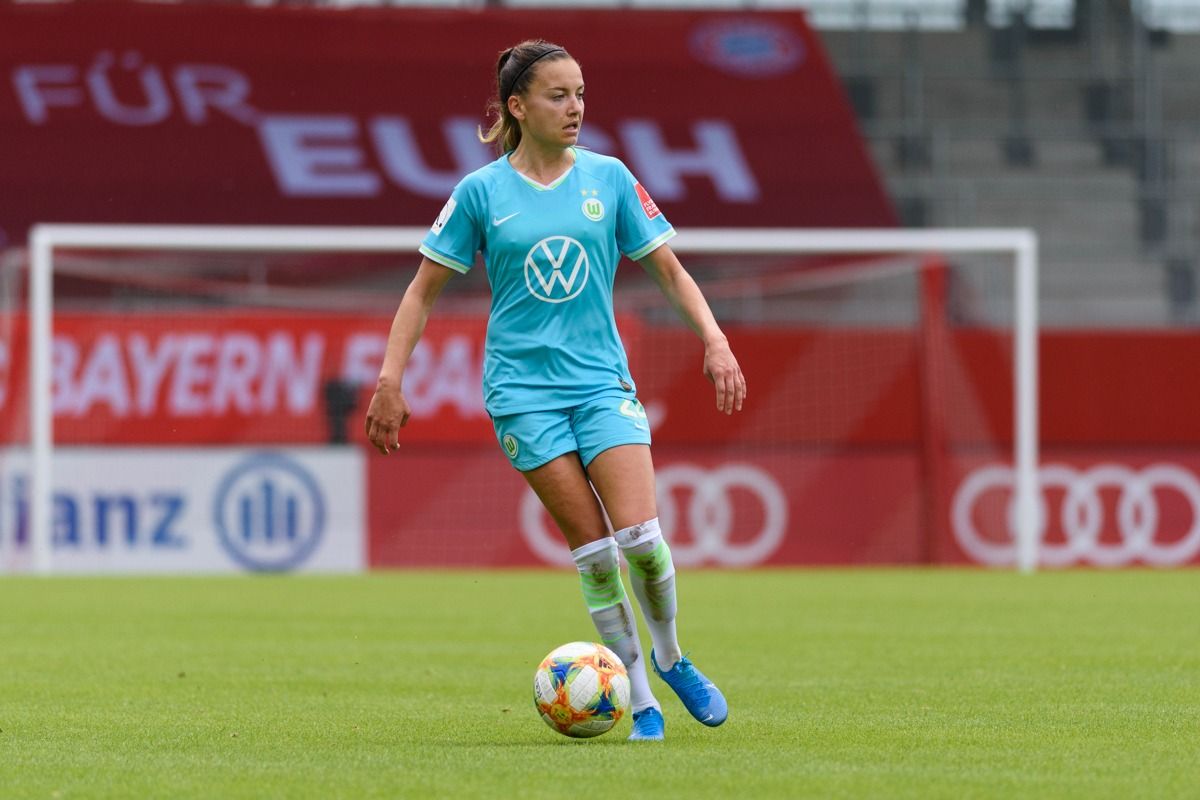 Reigning champions Bayern Munich host relegation haunted Carl Zeiss Jena at the FC Bayern Campus on Munich on Sunday.
The Bavarians will be looking to mount a definitive title defense challenge when they play the 11th placed side as the champions seek to bounce back from a disappointing 1-0 defeat to Wolfsburg last week which saw them slip from the summit of the table to third place.
Jens Scheuer's outfit, with 18 points from eight contests, is under pressure from Frankfurt and Potsdam who share the same number of points and are on fourth and fifth places respectively. Should the Bavarians lose, they can slip to fifth place.
Bayern will look to build on the morale of their 1-0 home win over Lyon in the UEFA Women's Champions League on Wednesday as they seek to avoid a surprise upset against Carl Zeiss Jena in their title defense.
On the other hand, the 11th placed visitors, who have two points from two draws in eight outings, have the arduous task of having to register their first win of the season against the German champions.
The defending champions will turn to the services of joint-top scorer Lea Schuller as they seek to redirect the title race.
Wolfsburg vs. SGS Essen
Wolfsburg entertain SGS Essen at home on Sunday, a week after climbing to the top of the Frauen-Bundesliga standings following a 1-0 win over Bayern Munich on Saturday.
Die Wölfinnen head into the clash with a backdrop of a disappointing 2-0 home defeat to Juventus in the UEFA Women's Champions League on Thursday, a stat which could prove fatal for the visitors.
On the other hand, eleventh placed Essen will be looking to register their third win of the season away at Wolfburg, a task which could prove insurmountable.
Essen will be wary of Wolfsburg striker and Bundesliga joint second top scorer Jill Roord who has registered four goals in eight matches.
Bayer Leverkusen vs. Eintratch Frankfurt
Sixth placed Bayer Leverkusen will be looking to bounce back from a humiliating 7-1 defeat to Hoffenheim when they host fourth placed Frankfurt on Sunday.
Bayer, who have 15 points from eight matches, will be relishing the prospects of climbing to third place on the log with a victory at home should Bayern Munich and Potsdam lose.
On the other hand, Frankfurt beaming with the confidence of humiliating Carl Zeiss Jena by a 6-0 score-line last week, are relishing the prospects of shooting to the top of the log should they win away at Bayer.
Potsdam vs. Hoffenheim
Hoffenheim will be looking to build on the morale of last week's 7-1 thrashing of Bayer Leverkusen when they visit Potsdam on Sunday.
Gabor Gallai's side shot to second place on the log with the victory and will be looking to tighten the grip on the spot with Bayern Munich, Franfurt and Potsdam lurking.
Potsdam, who are coming from a 3-1 win over FC Koln away, will be hoping that the Nicole Billa led Hoffenheim forward line will not replicate last week's antics when they clash at home.
Werder Bremen vs. FC Koln
Werder Bremen will be looking to secure their third win of the season when they host FC Koln on Friday.
Werder Bremen slumped to their fifth defeat of the season with a 1-0 loss away at the Möslestadion in Freiburg on Sunday while Koln succumbed to a 3-1 defeat to Potsdam at home the same day.
Both sides have seven points, having two wins and one draw and five defeats.
SC Sand vs. Freiburg
Freiburg will look to make the best use of the encounter when they visit lowly SC Sand on Saturday.
Freiburg are coming from a 1-0 win over Werder Bremen whereas SC Sand are coming from a 4-1 thrashing by Essen.
Eighth placed Freiburg could rise to seventh with a win over SC Sand, while Sand, with one point from one draw in eight matches, could be further stranded in relegation zone with a defeat at home.
Photo by El Loko Foto, CC BY 4.0, via Wikimedia Commons