Frauen-Bundesliga roundup: Bayern Munich and Wolfsburg handed first defeats, SC Sand and Carl Zeiss Jena stuck in relegation zone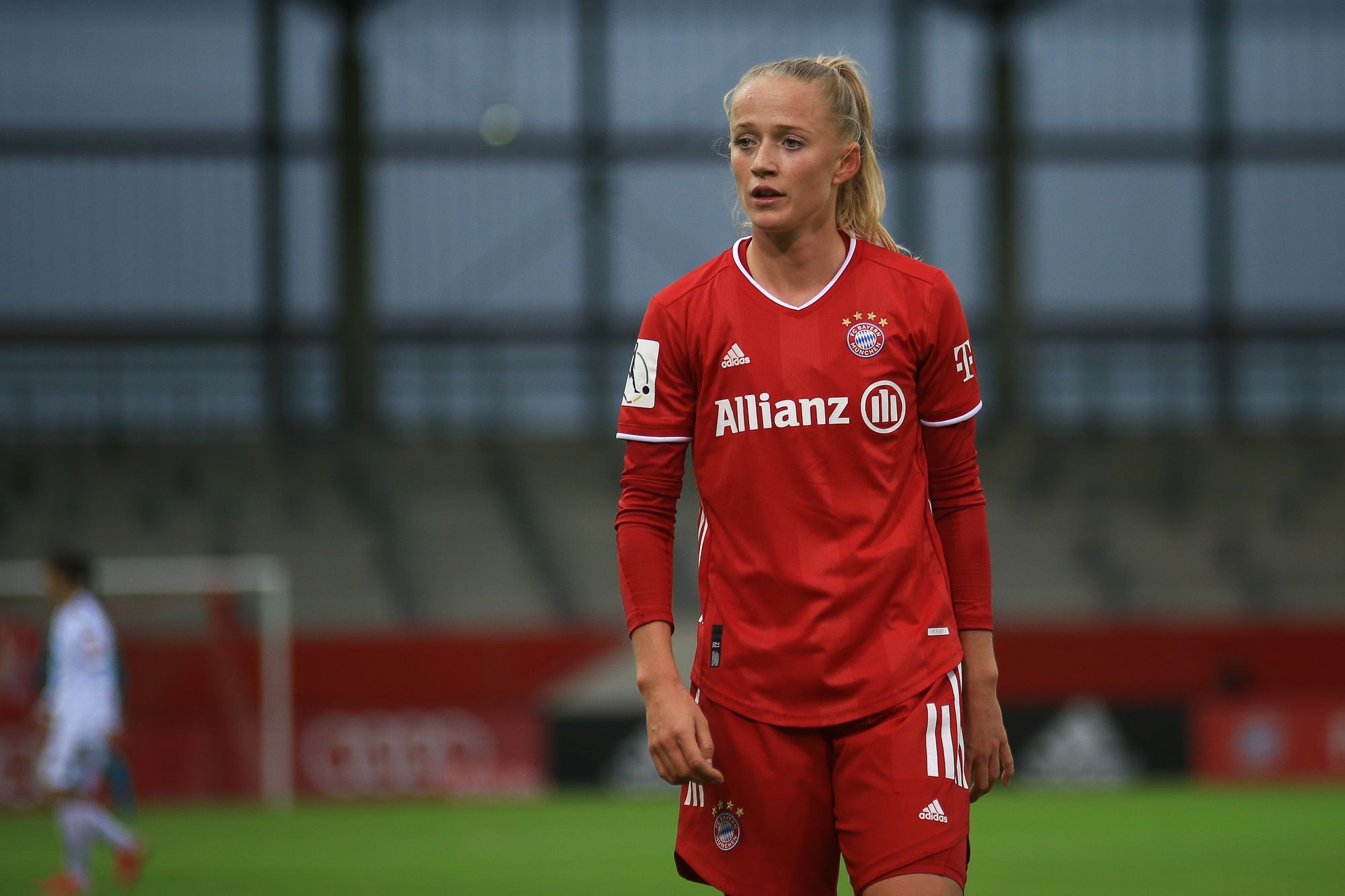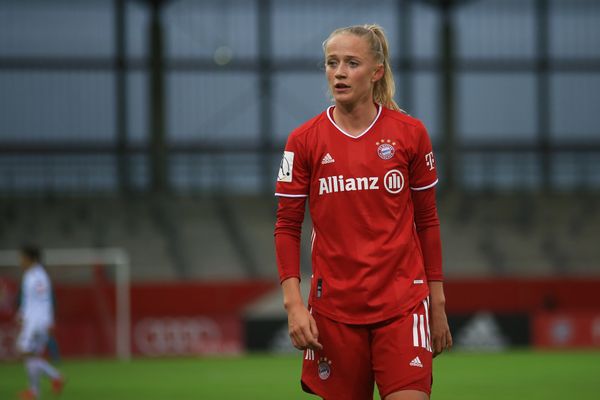 Four-time Frauen-Bundesliga champions and log leaders Bayern Munich were handed their first defeat of the season with a 3-2 defeat away at third placed Eintracht Frankfurt on Sunday.
The hosts opened the scoring 22 minutes into the second half at the Stadion am Brentanobad with a goal from forward, Shekiera Martinez. The visitors replied 12 minutes later with a strike from substitute Maximiliane Rall, before the defender added another one three minutes later for the log leaders.
Forward Laura Freigang made it 2-2 on 88 minutes for the hosts before midfielder, Sjoeke Nüsken, handed Frankfurt their fifth win of the season with a strike at the death of regulation time to deny the defending champions 18 points from six matches.
Fourth placed Wolfsburg were also handed their first defeat of the campaign with a 2-1 result when they visited fifth placed Hoffenheim.
Forward Nicole Billa opened the scoring and put the hosts into the lead on 12 minutes. The visitors levelled the scores on 52 minutes with a Jill Roord strike. But Wolfsburg midfielder Lena Oberdorf put one past her own goalkeeper eight minutes from time to hand opponents their fourth victory of the season.
Elsewhere, second placed Bayer Leverkusen registered their fifth win of the season with a 2-1 win over Freiburg on Saturday.
Forward Milena Nikolić fired the visitors to the lead with a 34th minute strike before midfielder, Verena Wieder, made it 2-0 on 83 minutes.
Leverkusen defender, Juliane Wirtz, gifted the hosts with an own goal one minute before time but it was not enough for eighth placed Freiburg to turn around the fortunes at the Möslestadion.
10th placed Werder Bremen saw off seventh placed Essen with a 1-0 victory which saw the hosts advance to four points in six matches.
A 69th strike by midfielder Lina Hausicke was enough to deny Essen the chance to advance to eight points.
Meanwhile, Carl Zeiss Jena were at the end of a harsh 2-0 defeat to Köln to prolong their stay in the relegation zone. Goals from defender Peggy Nietgen Kuznik and forward Mandy Islacker on 22 minutes and 48 minutes respectively were enough to deny Carl Zeiss Jena their first win of the campaign. Turbine Potsdam also handed SC Sand their fifth defeat of the season with a 1-0 victory away at Adams Arena. A Melissa Kössler 34th minute strike for sixth placed Potsdam was enough to keep the 12th placed hosts in the deportation zone.