High expectations on Ibrahimovic
Of course the expectations were going to be high on the striker who scored 50 goals for Paris Saint Germain last season.
38 of them came in Ligue 1.
As a matter of fact Zlatan Ibrahimovic has not scored less than 19 league goals during the past five seasons (28-30-26-19-38).
Sure, the French league is not as good as the English Premier League. It will most certainly be harder for the Swede to score on a rainy night at Stoke and so on. But the expectations on him to perform on top is still very high.
We decided to conduct a poll and ask the United fans ahead of the season what they thought about Zlatan's goal tally during his first year in Manchester.
40 000 red Forza Football users from around the world chose to participate in the poll: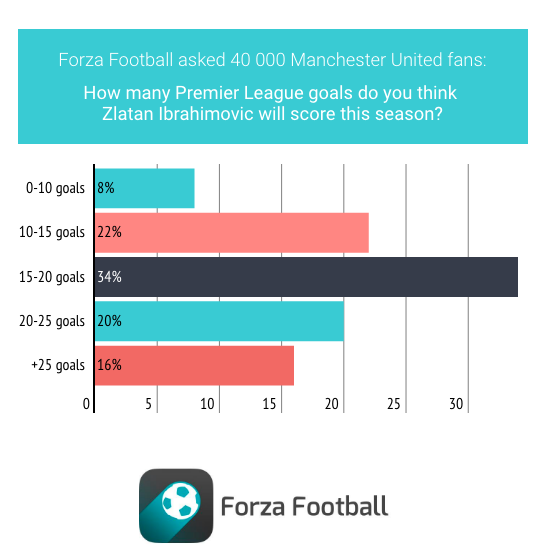 So 70% of the participants believe that their number 9 will score at least 15 goals in the Premier League!
Only eight players managed to reach that number
last season.
So no pressure, Zlatan.
Good luck!