If we could pick a FIFA president...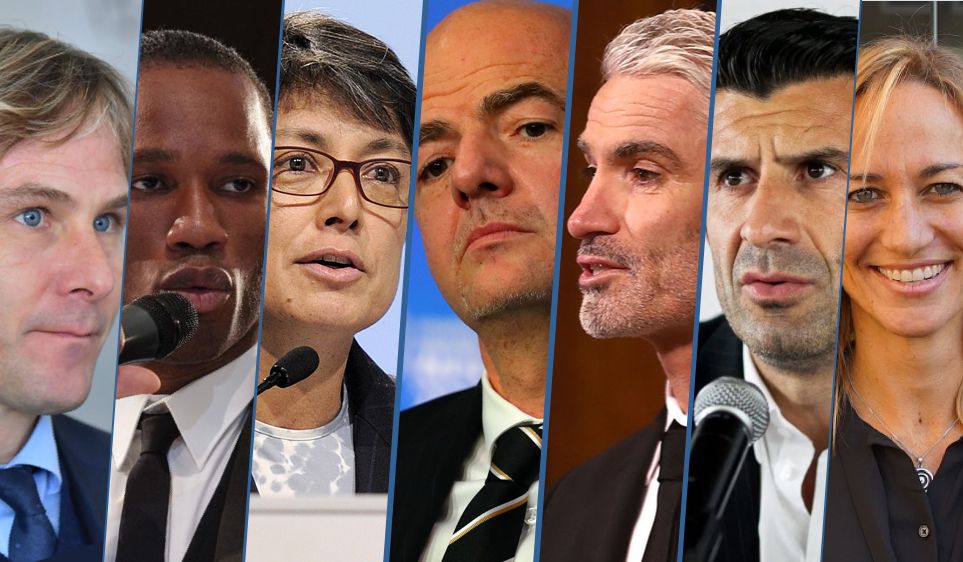 The sitting FIFA president Gianni Infantino is running unopposed in the upcoming elections this summer.
No other candidate managed to assemble enough support from the Member Associations (five were needed) to challenge the Swiss.
We have taken a look at some leaders in the football world who we wish could have at least challenged Infantino - for a positive impact on the institution, and for us all.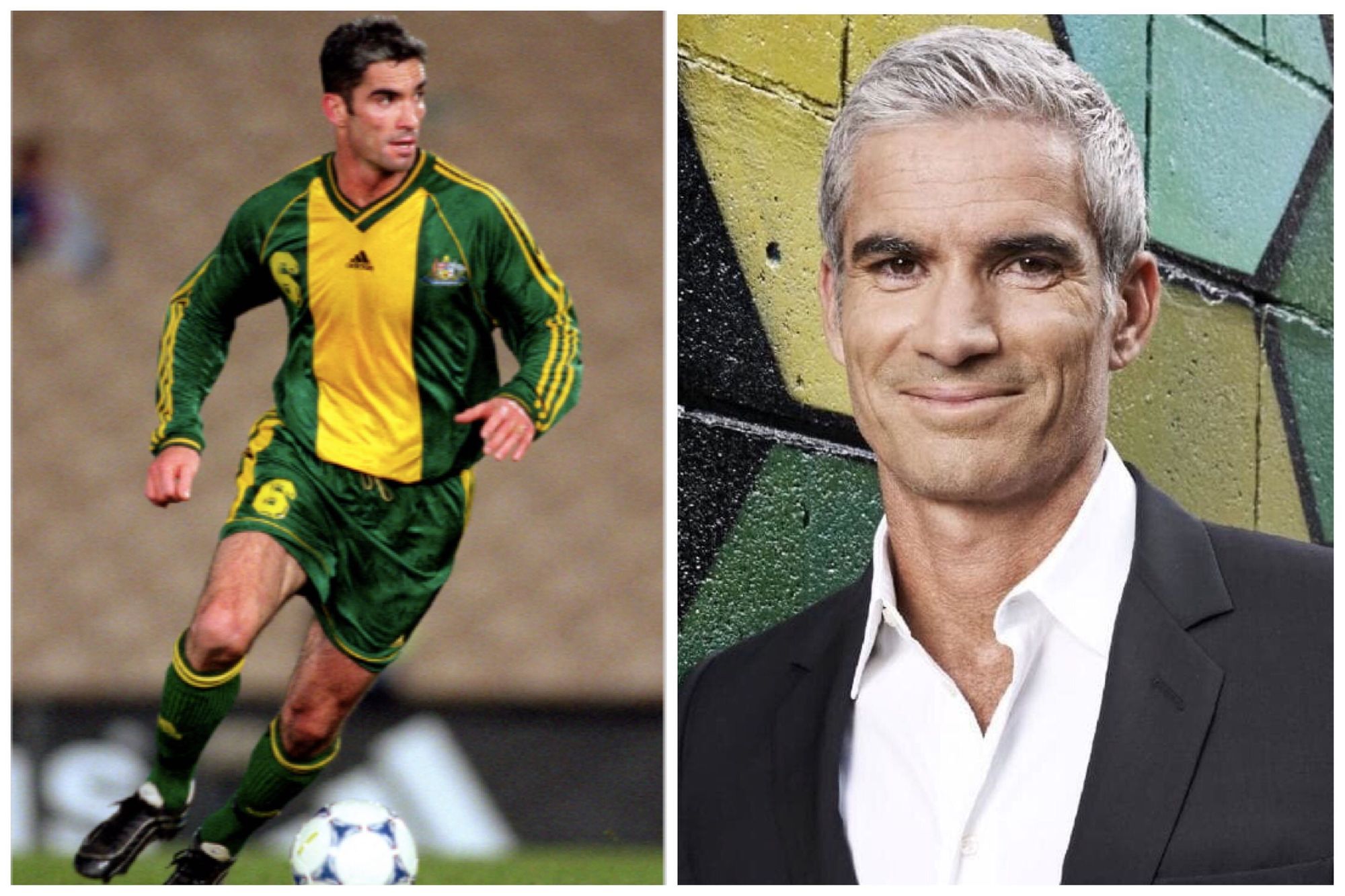 Craig Foster
The former Aussie national team captain has been a commentator for TV channel SBS since 2002, and is now a well-known chief football presenter. He is a long-time players' advocate and human rights / refugee ambassador for Amnesty International who frequently uses his position to criticise unethical practices in the game.
Most recently Craig Foster led the charge to free the Bahrain player Hakeem Al-Araibi, a refugee footballer detained in Thailand, and was a very big reason that made it happen after four months' effort.
Foster has actually run for a power position in football. He was the highest-profile candidate who wanted to take over as the chair of Football Federation Australia, but withdrew his nomination despite strong community support because he didn't have the backing of key stakeholders.
Foster vowed to continue to campaign on "bringing our community together, healing our past, and shaping our game through democracy" and said he would stand again at "the right time, in the right environment, with the right team and mandate".
We believe that he should stand in another election instead - for president of FIFA.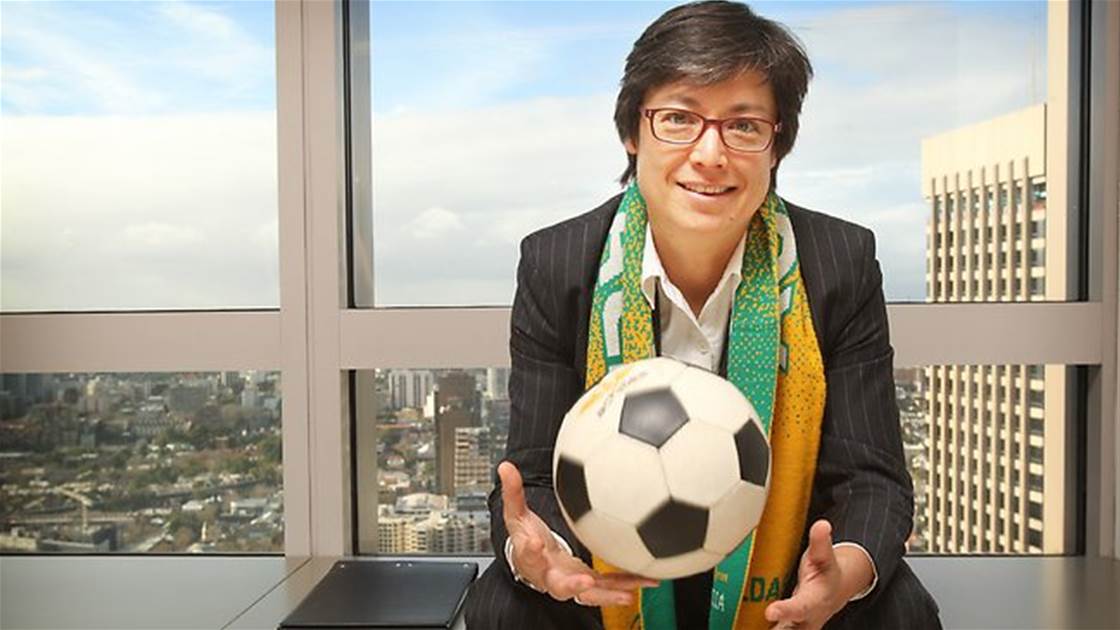 Moya Dodd
The former Australian National Team player sits on the Asia Football Confederation, as a member of FIFA's Player Status Committee, and she is the chairwoman of Common Goal – the nonprofit organisation in which players give a percentage of their earnings to football charities around the world.
While being in the FIFA Executive Committee 2013-2017 she worked hard to try and reform the organization, especially around gender equality measures. She is the kind of trustworthy, respected and down-to-Earth personality that we think would get many football fans' support. And she is a lawyer.
In an interview with Forbes she was asked what were her top two or three hopes for the future of FIFA to address:
If I had three wishes, I'd ask for: one, continuing improvements in governance, including term limits, gender balance measures (starting with gender audits), financial transparency, as well as monitoring and enforcement of ethics codes. Two, a priority-one, no-holds-barred effort to make women's football the No. 1 women's sport in the world in all dimensions – revenue, eyeballs, bums on seats, feet on the field; it's the biggest growth area, with high ROI, and a massive opportunity for football. Three, diversity and inclusion at all layers and in all dimensions.
Read more about Dodd here.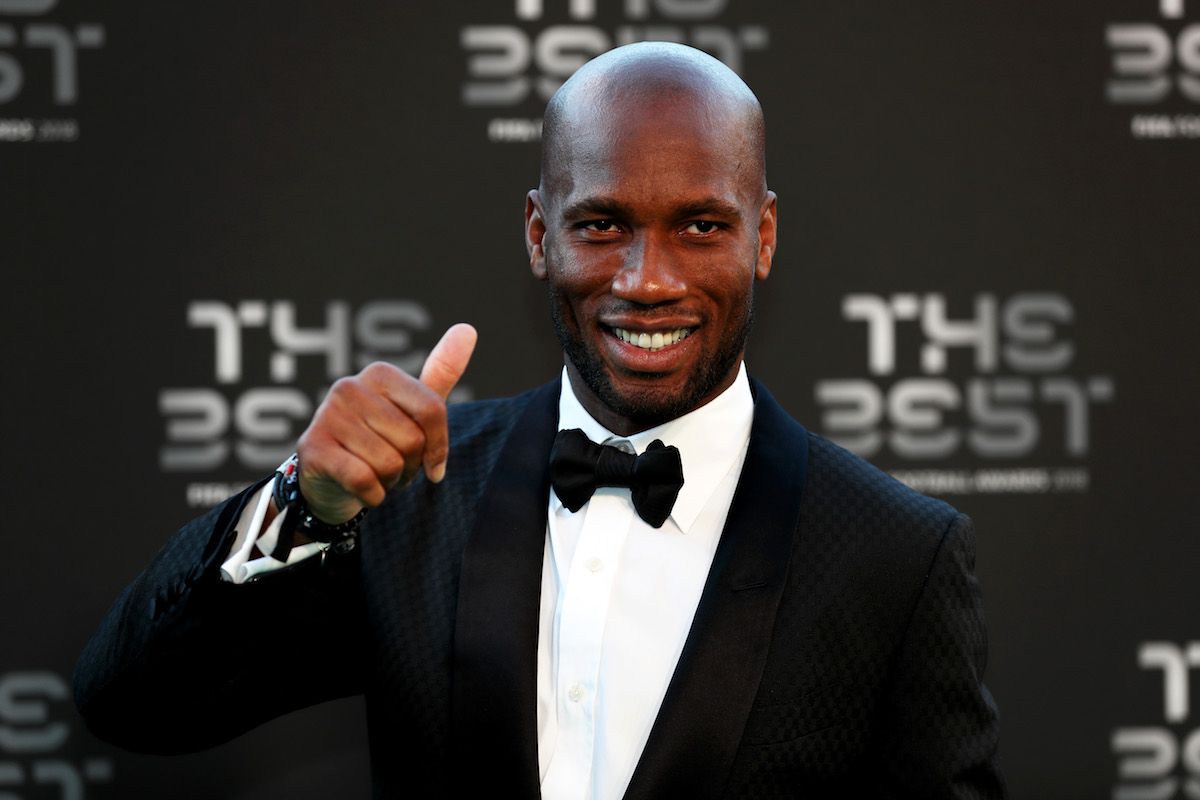 Didier Drogba
The Chelsea legend announced his retirement in November 2018 after over 20 years in the professional game. And he is not just a big idol within football, he has shown that he even has the power to stop the civil war in his Ivory Coast.
Drogba has said that he is open to the idea of going into football management, but hopefully he will decide to focus more on the world outside the pitch.
He is already committed to Peace and Sport, an international, neutral and independent organization based in Monaco that contributes to peace using the power of sport. In december 2018 Drogba was named as its vice president. According to the press release he will mobilize his global audience and his network of athletes, businesses and organisations and invite them to join the cause of peace through sport.
"My 25-year career has given me a certain amount of fame and I've built up a network. I now want to use my voice to bring positive change in the world"
Amen to that, Monsieur Drogba!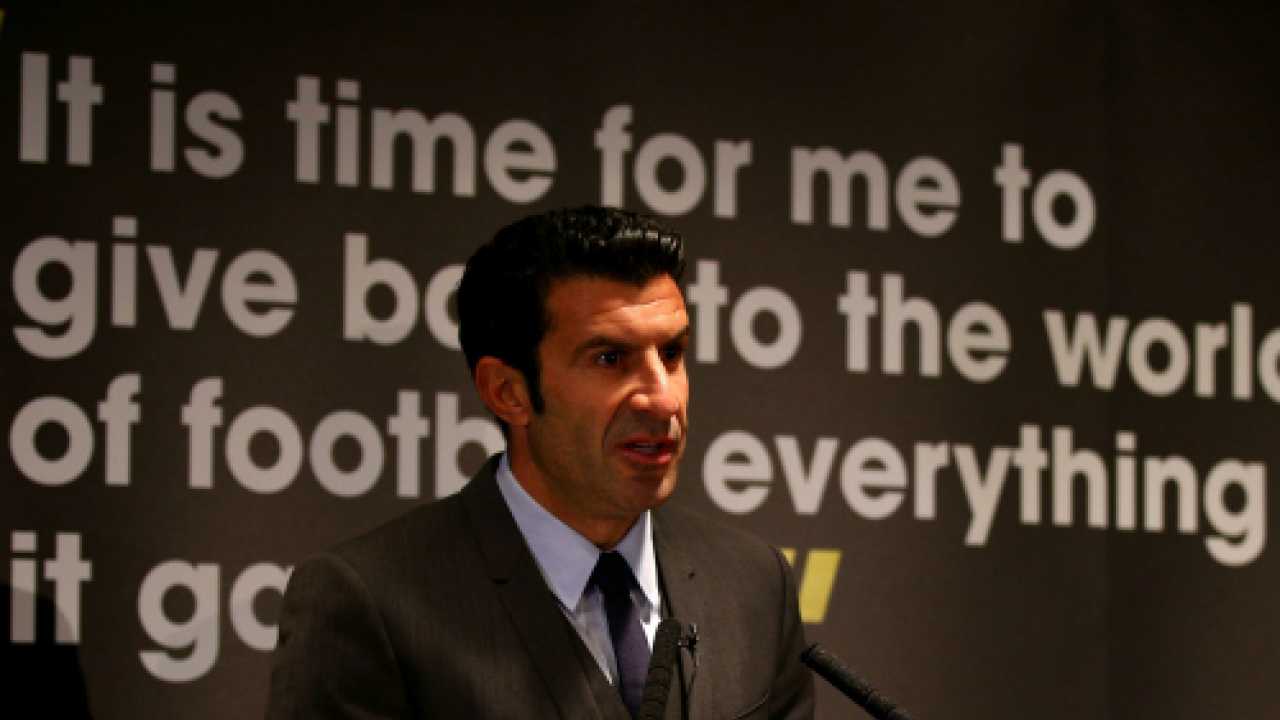 Luis Figo
One former player who actually wanted to become president of FIFA is Luis Figo. Back in 2015 FIFA's World Player of the Year 2001 ran against Sepp Blatter.
In his manifesto "For Football" he said: "
"I look at the reputation of Fifa right now and I don't like it. Football deserves better."
"There is far too much at stake to sit on the sidelines and refuse to act."
But the Portuguese pulled out of the race.
"I do not fear the ballot box, but I will not go along with nor will I give my consent to a process which will end on May 29 and from which soccer will not emerge the winner."
Judging by is Twitter account Figo has a lot of time to do nice stuff. I think we should just ask him to get involved again - his ideas from 2015 were refreshing. Read his manifesto here.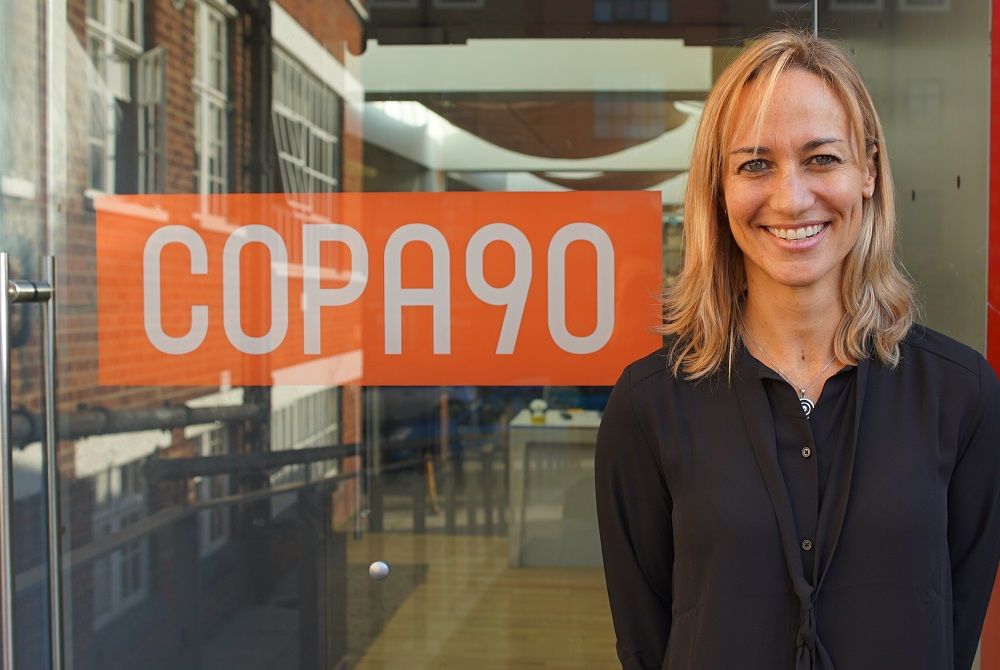 Rebecca Smith
The former New Zealand, Wolfsburg and Sunnanå player could probably not be lured back to FIFA, but we're certain that she'd kick ass if she were to lead the whole organisation.
After her playing career the inspiring 37-year-old was a Competition and Events Manager between 2013-2018 and organized all the women's world cups (U17, U20 and Seniors plus the Olympic Games) during those years. Smith has an economics degree, a master's degree in psychology and speaks four languages.
Recently she became COPA90's first global executive director of the women's game. Her mission is to change the face of football by promoting positive stories that women's football can throw up, and give the players a platform that her generation were denied.
"Women's football is football. It is not the world's number one game for nothing. But if you are only ever seeing one perspective then I don't think you are doing justice to the game because it is so diverse.
"When we treat women and men's football as equal, there's a normalisation process there that's very subconscious rather than overtly saying that women's football is fantastic. As you normalise that and show that women and men have the same value, you get progress. We must not fall into that trap of seeing women as victims. These players are heroes."
Read more here.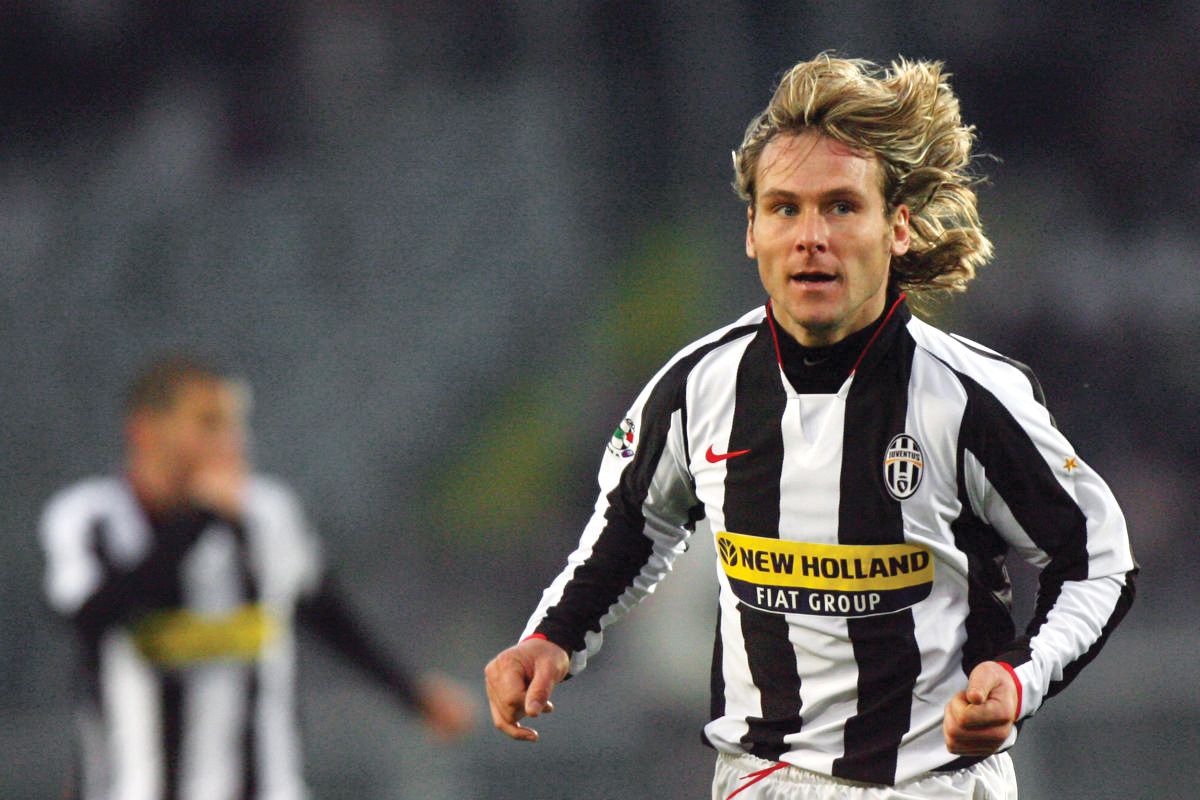 Pavel Nedvěd
One of our Twitter followers @Nirvak suggested Nedvěd as a candidate for FIFA president since he is a "man of the field" rather than a politician, citing the Czech's expressed ambition to become something bigger (whatever that means).
The Czech Ballon d'Or winner from 2003 is on Juventus' board of directors since retiring in 2009. He spent eight years at the club as a player but more importantly he remained in Turin when his team was relegated to Serie B following the Calciopoli match-fixing scandal.
Nedvěd really seems like a likable and decent person so we have no problems putting Nedved on this list of candidates.
Read more about him in this Forbes interview.
Outsiders
There were also other names up for discussion around the Forza Football office. Like Yuval Noah Harari, Michele Roberts and Amy Trask – inspiring people from outside the world of football.
Too bad than none of them will challenge Gianni Infantino in June 2019. That would have had a positive impact on the world of football, we think. A healthy sign that FIFA were on its way to become the organisation that football supporters around the world deserve.
Oh well, next time maybe. Hopefully.