Juventus date wounded Milan, Inter seek to extend unbeaten streak at Sassuolo, Roma host novices Como: Serie A Femminile Week 7 Preview
The Bianconere beat the Rossonere in all the five matches they played last season scoring 20 goals against them across all competitions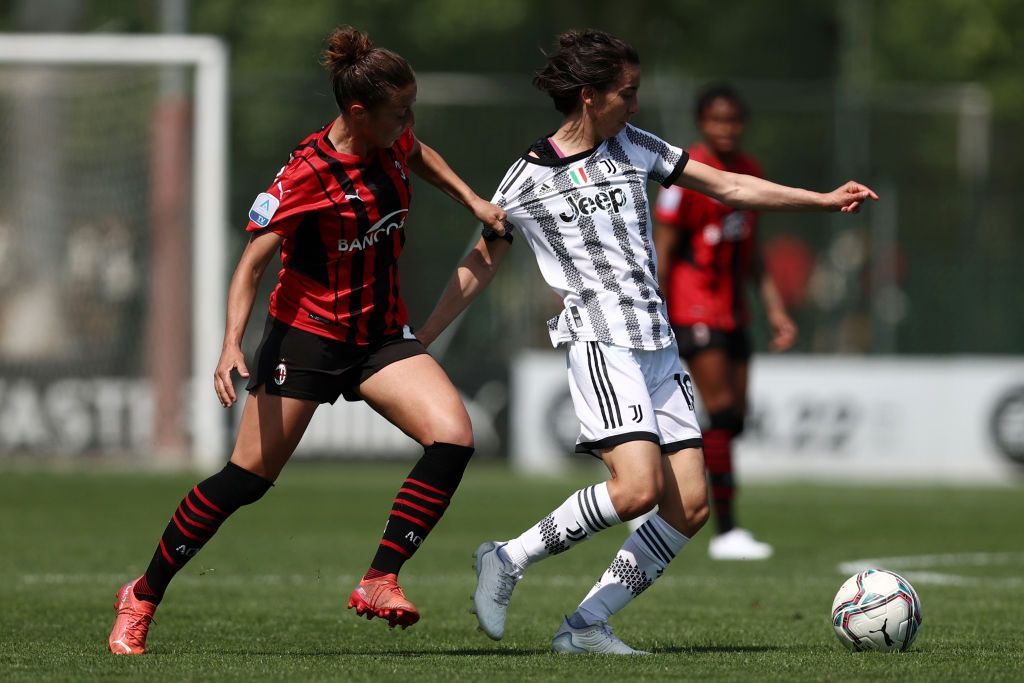 Reigning champions Juventus will be relishing the prospects of re-establishing themselves at the pinnacle of the Serie A Femminile log with a win away to AC Milan in a tricky tie on Saturday.
Joe Montemurro's side were at the top of the standings only once this season on goal difference when they beat newcomers Como 6-0 away on matchday one.
The Turin side will be oozing morale following their 2-0 edging of FC Zürich Frauen in the UEFA Women's Champions League (UWCL) on Wednesday. They will also look to build on their 4-0 thumping of Sampdoria last weekend and can shoot to the top of the standings if they collect maximum points against Milan should the teams above them lose their matches elsewhere. Maurizio Ganz's side, on the other hand, embarrassingly lost 4-0 to crosstown rivals Inter in the first Milan derby of the season last weekend, and will be looking to bounce back to collect their fourth full set of points.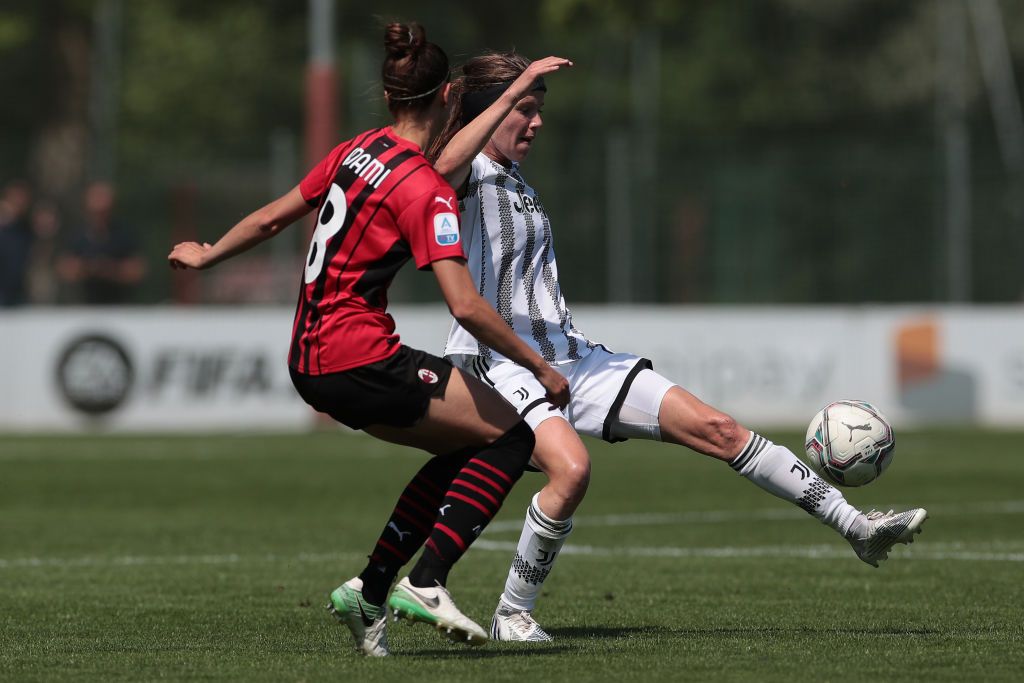 Montemurro, after their UWCL win on Wednesday, said that it will be important for him to rotate all the players as they have an intense fixture schedule with Milan this weekend and then reigning UWCL champions Lyon coming on Thursday next week.
"We are in a very intense moment of the season, because we will have many important matches within a few days. Milan in the league and then the Champions League, with the first [leg] at the Allianz Stadium against the reigning European champions Lyon; consequently, the contribution of the whole team will become fundamental," Montemurro told the media.
Midfielder Valentina Cernoia and substitute forward Barbra Bonansea were on target in their 2-0 UWCL win over FC Zürich Frauen on Wednesday and will be entrusted with the duty of driving the Bianconere to their fifth league win of the term on Saturday.
Joint-second top scorer Cristiana Girelli will also be tasked with steering the visitors' quest to secure maximum points against Milan.
Milan, on the other hand, will be riding on the industry of former Real Madrid forward Kosovare Asllani who has found the back of the net four times in five matches.
Juventus welcome former Bayern Munich forward Lineth Beerensteyn back. The Dutch international had gone to attend the funeral of her mother who passed away last week.
The defending champions are fourth on the standings on 14 points from four wins and two draws in six outings whilst Milan are five points away from the visitors having recorded three wins and three draws in the same number of matches and are fifth on the log.
Elsewhere, log leaders Inter Milan will be looking to extend their unbeaten run when they visit ninth place Sassuolo at the Stadio Enzo Ricci on Sunday afternoon.
Rita Guarino's side are high-flying following their 4-0 drubbing of rivals AC Milan at home in the Milan derby last weekend and will look to capsize the Reggio Emilia side who have endured a disastrous start to this campaign and are yet to record their first win.
The Nerazzure will be banking on the scoring exploits of forward Ellisa Polli who has netted seven times in six outings and is top scorer in the current Serie A campaign. They will also pin their hopes on Malawian forward Tabitha Chawinga who has four goals in five matches.
Chawinga is also joint-top assist raker with four in the current campaign together with teammate Ghoutia Karchouni and Juventus midfielder Arianna Caruso.
Inter are on 16 points from five wins and a draw in six matches whilst Gianpiero Piovani's side have just a point from one draw in the same number of contests.
Alessandro Spugna will be looking to secure their sixth win of the term when they host Serie A novices Como on Sunday afternoon.
AS Roma will be looking to extend their winning streak to four matches after dismissing Sassuolo 1-0 away last weekend. The Rome side will draw more confidence from their 1-0 win over Slavia Prague in the UEFA Women's Champions League (UWCL) on Thursday whilst the visitors will draw morale from their 4-1 win over fellow newcomers Parma at home last weekend.
Roma will unleash Valentina Giacinti on their opponents whose defence has leaked 15 goals, the third highest in the Serie A so far. Giacinti, who also scored the only goal in their UWCL win on Thursday, has scored four league goals in six matches and is club top scorer.
Le Giallorosse are second on the standings on 15 points from five wins in six outings whilst Como are seventh on four points from one win and a draw in the same number of encounters.
A high-geared third place Fiorentina will look to keep pressure on the teams above with a win when they host Sampdoria in Florence on Sunday.
Viola, who have lost only one match so far this term and won five out of six, will unleash their momentum on Antonio Cincotta's side who are coming from a 4-0 thumping at the hands of defending champions Juventus.
Forward Zsanett Kaján will be tasked with the duty of getting goals for Patrizia Panico's side being club top scorer with three goals in six matches.
Fiorentina are on 15 points from five wins in six matches whilst Sampdoria are sixth on the standings, one place below AC Milan on goal difference, on nine points from three wins in the same number of matches.
Troubled Pomigliano will be looking for an elusive first win of the term when they travel to Parma on Saturday.
In the short-term past, they succumbed to two consecutive defeats — a 3-0 defeat away to Juventus and a 1-0 loss to Fiorentina at home respectively — and will be looking to avenge those results on Serie A novices Parma who have lost all matches but one.
Pomigliano will be without defender Martina Fusini who was shown a second yellow for a foul in second half extra-time of their 1-0 defeat to Fiorentina last weekend.
The visitors are at the bottom of the log on a single point from one draw in six encounters whilst the hosts are two places above on three points from one win in the same number of games.
Click on a match below to follow it Live! on forzafootball.com and on the Forza Football App
FIXTURES: Saturday 22 October, 2022 (12:30) Parma vs. A.S.D Pomigliano
FIXTURES: Saturday 22 October, 2022 (14:30) AC Milan vs. Juventus
FIXTURES: Sunday 23 October, 2022 (12:30) AS Roma vs. Como
FIXTURES: Sunday 23 October, 2022 (14:30) Fiorentina vs. Sampdoria
FIXTURES: Sunday 23 October, 2022 (14:30) US Sassuolo vs. Internazionale
All Times are Central European Time (CET)