Lyon begin title defence with trip to Reims as PSG host Soyaux Charente: D1 Arkema Week One Preview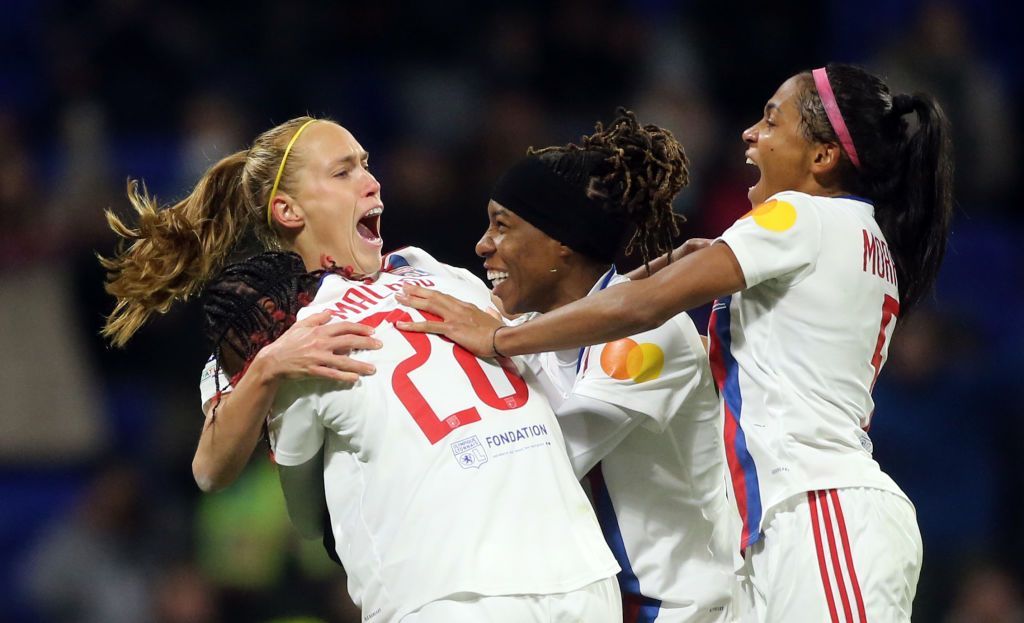 D1 Arkema returns this weekend with defending champions Lyon travelling to the Stade Auguste-Delaune II for a date with Stade de Reims on Sunday.
Buoyed by the acquisition of German international midfielder Sara Däbritz who joined the European champions from rivals Paris Saint-Germain on a long-term contract this summer, the Sonia Bompastor coached outfit will be eager to hit the ground running against last year's seventh place holders.
On the other hand, the hosts will be out to give a good account of themselves having finished the previous season as a respectable mid-table outfit.
Latest arrivals defender Celya Barclais and midfielder Thelma Eninger who were acquired from GPSO 92 Issy and FC Fleury 91 respectively will be eager to earn their debuts for their new-paymasters.
Elsewhere, Paris Saint-Germain — having surrendered their D1 Arkema dominance to Lyon the previous season — will be out to reclaim their dominance starting with a match-up at home against last season strugglers ASJ Soyaux Charente on Friday evening.
With Gerard Precheur being roped in as the new coach to replace Didier Olle-Nicolle, PSG will be aiming to dust themselves up from the controversy that derailed their previous campaign.
Marque signing Lieke Martens, the former Barcelona forward, will be eager to quickly get off the blocks and score goals for her new side.
ASJ Soyaux Charente, however, will be hoping that latest additions midfielders Laura Condon and Agathe Donnary provide enough spring to their step this campaign.
Champions league hopefuls Paris FC entertain debutants Rodez AF at Estadio Charléty on Saturday hoping to quickly get off the blocks.
Having pinched the midfield duo of Louise Fleury and Margaux Le Mouël from EA Guingamp, the Frédéric Biancalani coached side will be eager to start the season on a high.
Meanwhile, Rodez AF will be hoping to make a grand entry amongst the big-guns aiming to cause an upset against last season's third place holders.
Montpellier Hérault, having punched above their weight to finish the previous season a respectable fifth, will be out to stake a claim and start the campaign on the front foot when they play Dijon on Saturday.
Coach Yannick Chandioux will be hoping improvement to the team which saw the arrival of France international Charlotte Bilbault amongst a host of others will spur them to greater heights.
However, Dijon FSO will also be hoping for a good start to the season having brought in forwards Meriame Terchoun and Roselord Borgella from FC Zürich Frauen and GPSO 92 Issy respectively.
Last season's fourth place holders FC Fleury 91 make a trip to Stade Centre Formation EAG 1 on Saturday for a date with EA Guingamp.
Midfielder Laurine Baga, who arrived from league champions Lyon, will be hoping that the winning mentality she brings from her former side is transmitted to the whole of FC Fleury 91 dressing room.
EA Guingamp, on the other hand, will be hoping that home advantage swings the game in their favour.
Bordeaux play host to D1 Arkema debutants Le Havre on Saturday hoping to kick-start their campaign with a positive result.
Click on a match below to follow it Live! on forzafootball.com and on the Forza Football App.
FIXTURES (Friday): Paris Saint-Germain vs. Soyaux-Charente (21:00);
FIXTURES (Saturday): Bodeaux vs. Le Havre (14:30); Paris FC vs. Rodez (14:30); Montpellier vs. Dijon (14:30); Guingamp vs. Fleury (14.30)
FIXTURES (Sunday): Stade Reims vs. Lyon (12:45)
All times are Central European Time (CET)