Lyon seek to firm up title charge as PSG look to pile misery on Guingamp: D1 Arkema Week 9 Preview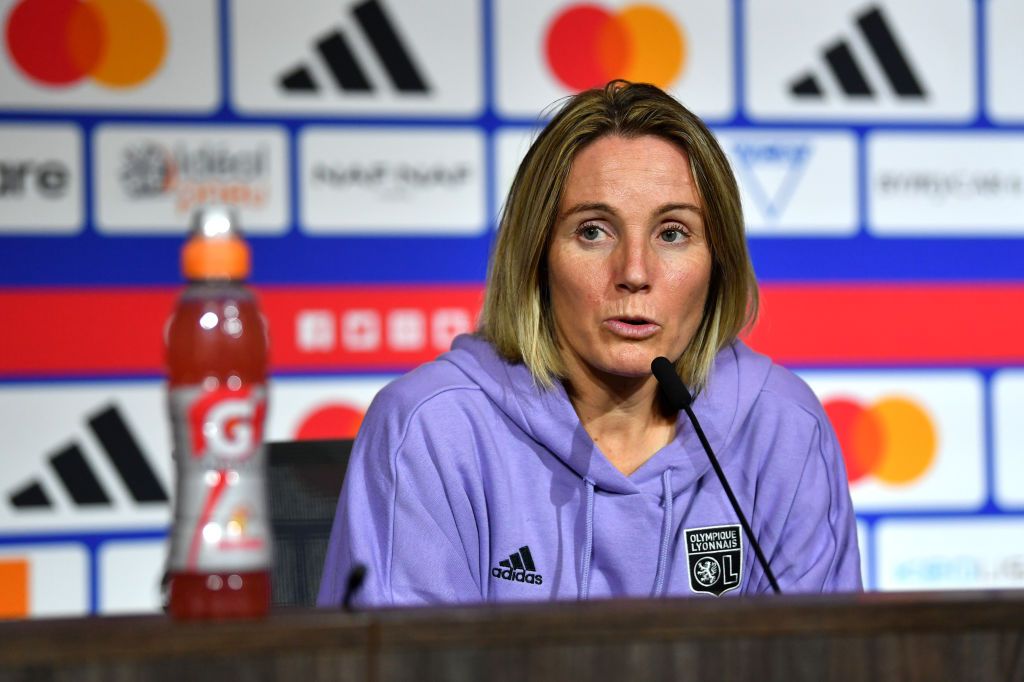 Following the curious matchday eight in which they fought hard to get a result, table-toppers Olympique Lyonnais are involved in a genuine title chasing contest against third-placed Paris FC on Sunday at Stade Charlety.
With stakes evenly poised in terms of goal scorers as striker Lindsey Horan sits on four goals from eight for Lyon, same as Clara Matéo and Mathilde Bourdieu of Paris FC, the match will likely be won and lost in the attacking third of both teams.
The match-up deserves top-billing as the biggest game of the weekend but history favors the visitors, who boast an unassailable 100% win-rate against the home team.
With Paris having taken 11 frightful defeats in their recent contests, and with Lyon having scored nine goals in their last three matches, Paris have all to do in their quest to avoid another loss.
Elsewhere, second-placed Paris Saint-Germain FC host En Avant Guingamp on Saturday with nothing, but a victory on the agenda.
League top-scorer and captain Kadidiatou Diani, who has scored seven goals this season, will be out to maintain form in front of goal when she faces a leaky Guingamp rearguard which has conceded 18 goals so far this season.
With an impressive 8:2 win-ratio, the hosts will look to further compound woes on Guingamp going into this latest contest.
Fourth-ranked Montpellier HSC host to 11th placed Rodez Aveyron Footbal at Stade Bernard Gasset Terrain n°7 on Saturday afternoon.
Having played to a hard-fought draw against Soyaux-Charente last weekend, La Paillade will be out to get back to winning ways with the onus being on the attacking duo of Nérilia Mondésir and Faustine Robert, on six and three goals respectively this season, to provide the goals, with the former looking to maintain pressure on Paris SG's Kadidiatou Diani, who leads the goal-scorering charts.
On the other hand, Rodez will be looking to register their first victory of the season having agonizingly missed out in their previous two matches in which they posted 1-1 and 0-0 draws against Dijon and Stade de Reims respectively.
Having posted two victories on the bounce, scoring an impressive eight goals and conceding one along the way, FC Fleury 91 flex their goal-scoring form at home against sixth-placed Stade de Reims in a mid-table clash on Friday night.
With the home team enjoying a win-rate of 4:1 in their recent fixtures against Reims, the Fabrice Abriel coached team from Fleury-Mérogis will be hoping that returning striker Rosemonde Kouassi, bouncing back from suspension, and fellow attacker Batcheba Louis continue with their impressive form in front of goal which has seen them notch four goals apiece thus far.
On the other hand, Stade de Reims will be eager to grab the mid-table bragging rights with the responsibility of scoring thrust firmly on the shoulders of attacker Melchie Dumornay, who has bagged three goals this season. Defender Julie Pasquereau, who has bagged three headed goals, will be hoping to guard goal against a fired-up Fleury attacking line-up.
Fresh from an agonizing 1-0 defeat to champions Lyon last week, Le Havre host Dijon on Saturday looking for a swift return to winning ways.
A 2:0 win-ratio against the league debutants gives Dijon the early advantage.
Attackers Madeline Roth and Roselord Borgella, whose two goals apiece have been handy in handing them two wins and two draws this season, will be out to add to their goals.
Le Havre, on the other hand, will be hoping to return to winning ways. Having won two and lost two in their last four games, Le Havre will hope that striker Salomé Elisor rediscovers her scoring form which has seen her score two goals this campaign.
ASJ Soyaux-Charente and FC Girondins de Bordeaux square-off on Saturday at Stade Léo Lagrange.
Spearhead Maelle Garbino, the bright spark in that Bordeaux team with five goals this season, will be out to remain dominant in the attacking third for her team as they look to continue their dominance over the host.
With a win-rate of 5:0 in their last five fixtures, another victory will surely be on the menu for the visitors.
FIXTURES: Friday 25 November, 2022 (22:00) FC Fleury 91 vs Stade de Reims
FIXTURES: Saturday 26 November, 2022 (15:30) Le Havre AC vs Dijon Football Côte d'Or
FIXTURES: Saturday 26 November, 2022 (15:30) ASJ Soyaux-Charente vs FC Girondins de Bordeaux
FIXTURES: Saturday 26 Movember, 2022 (15:30) Montpellier HSC vs Rodez Aveyron Football
FIXTURES: Sunday 26 November, 2022 (15:30) Paris Saint-Germain FC vs En Avant Guingamp
FIXTURES: Sunday 27 November, 2022 (17:00) Paris FC vs Olympique Lyonnais
All Times are Central European Time (CET)