New app for the Swedish FA
Do you want to chat to Zlatan Ibrahimovic?
Maybe ask John Guidetti about training advice?
Or check which seat is reserved for Lotta Schelin in the national team bus?
Then you should download the new app Blågult inifrån immediately.
We have built a new app! And the client is the Swedish Football Federation! The app give Blågult's fans a new way to follow the national team stars.
With the live streaming app Blågult inifrån you will be able to follow the players behind the scenes through you mobile phones. There will be live chats, live streams from the teams' practices and a previously not show peak into the everyday life of the national teams.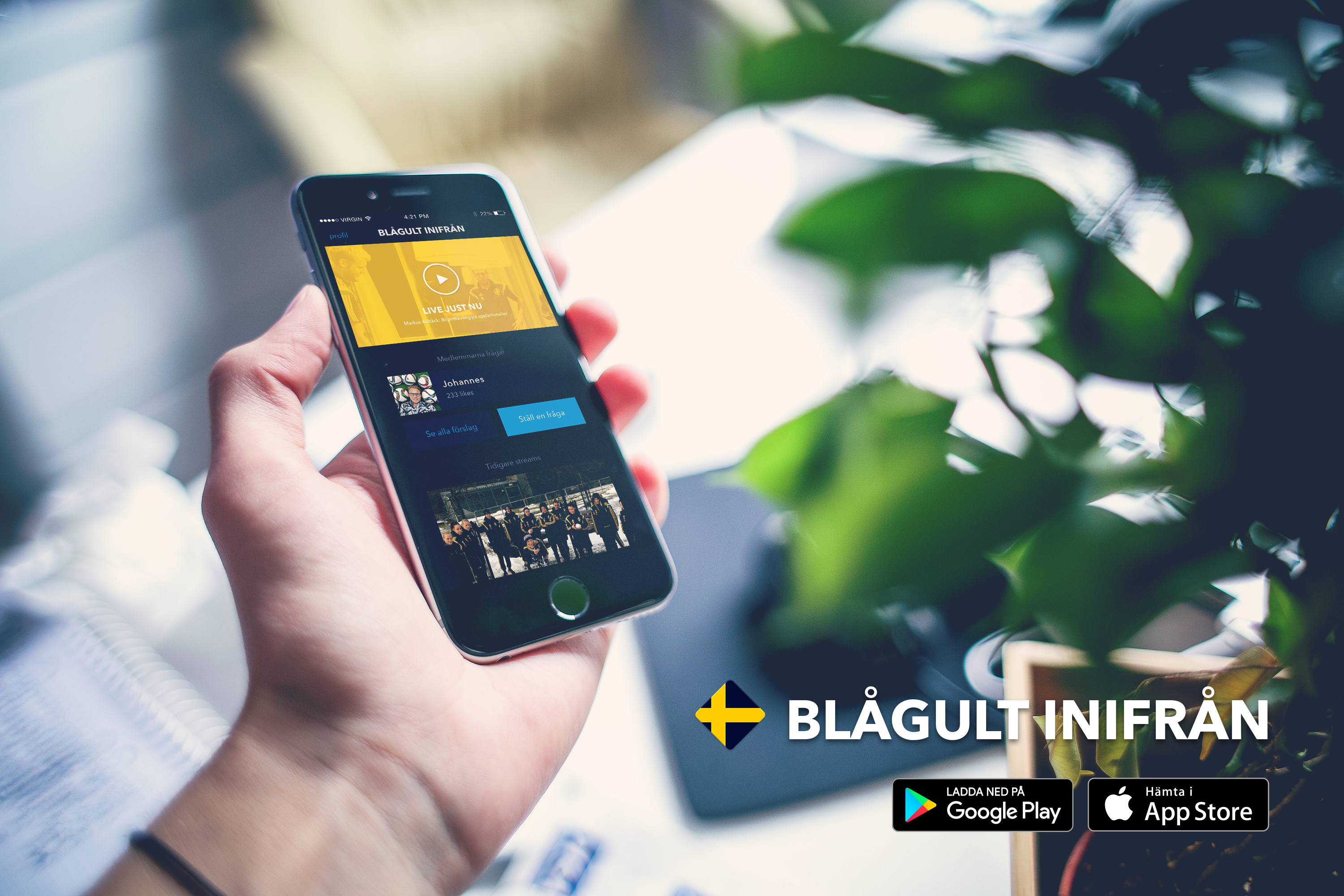 – There is an enormous interest in our national teams, especially around the big games and championships, said Sweden FA General Secretary Håkan Sjöstrand, who emphasizes the importance of fan support.
– It is such an important factor behind our successes. Time and time again the Swedish fans are praised as the best. One example was in 2006 when the hundred thousands of supporters painted Berlin blue and yellow, or those to spread joy in the Czech Republic last summer when we won the UEFA European Under-21 Championship. Now we want to give back something to the fans and shorten the distance through this app.
Blågult inifrån is released on May 23, the day when when the men's team is gathered in Stockholm ahead of Euro 2016.
– You will reached us wherever we are in the whole world. So make sure you download Blågult Inifrån, said team captain Zlatan Ibrahimovic.
The following week both the men's Under-21 and Women are gathered for their Euro qualifying games. The women tested Blågult inifrån during their last camp, and enjoyed it.
– The girls are very good at this. We've got players like Olivia Schough and Lotta Schelin who loves to talk and have fun. I am sure that they can offer a great deal of stuff which makes the fans feel like they are with us on the inside, said Sweden manager Pia Sundhage.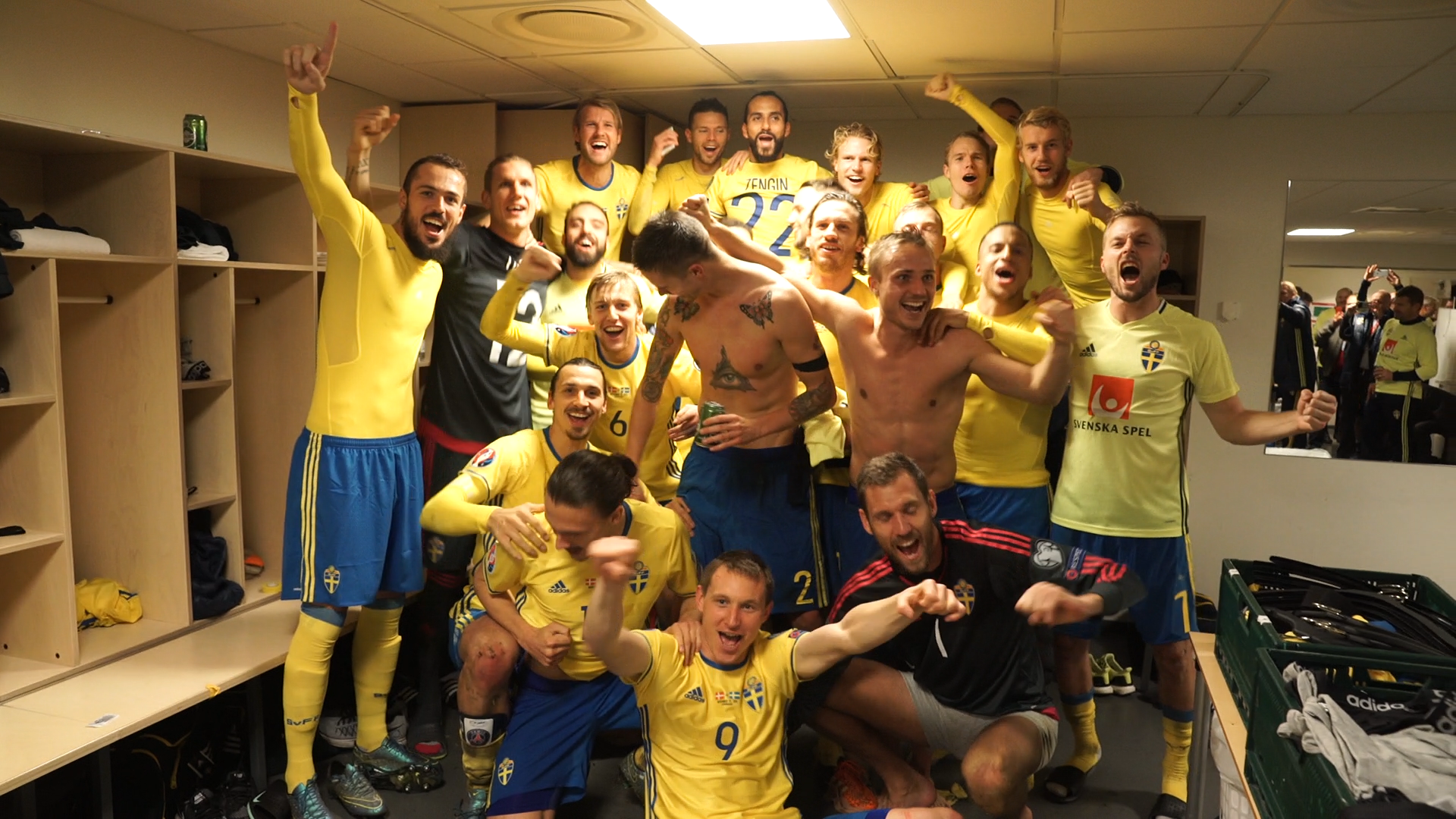 Check out the launch video here
Football Addicts are of course very proud of this collaboration with the Swedish FA.
– We made this app to reduce the distance between fans and their favorite team, and we hope it can strengthen the relationship between the people and the players. I am really looking forward to following our Swedish heroes from a close distance, said CEO Patrik Arnesson.
The Swedish FA has already started to stream so make sure that you download Blågult inifrån to not miss the next live stream: