PSG in tricky tie as Lyon date lowly Guingamp: D1 Arkema Week 18 Preview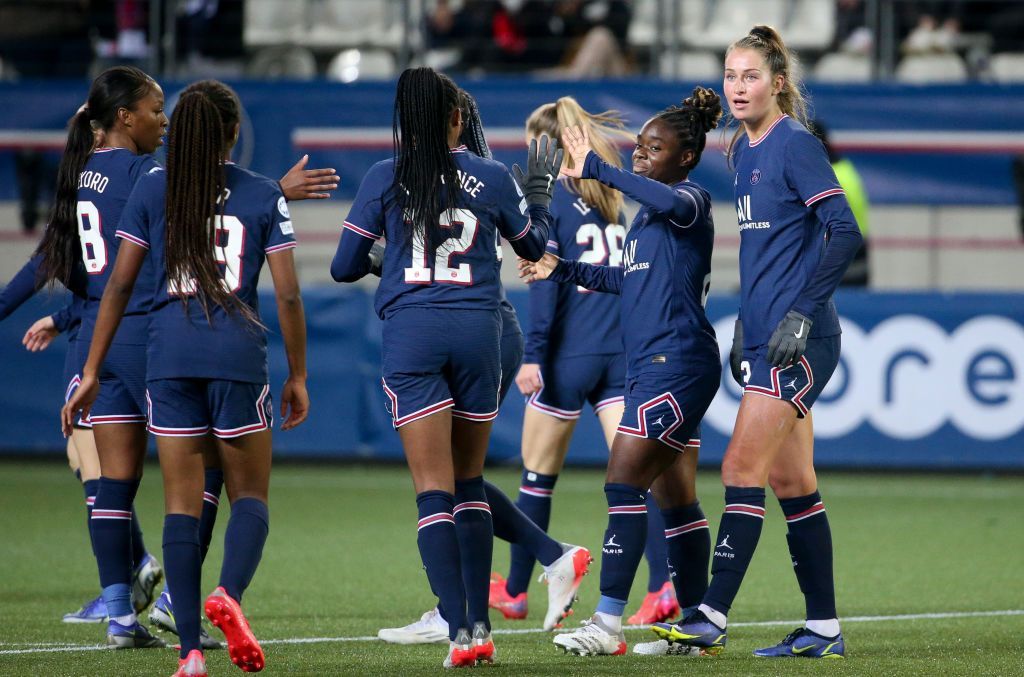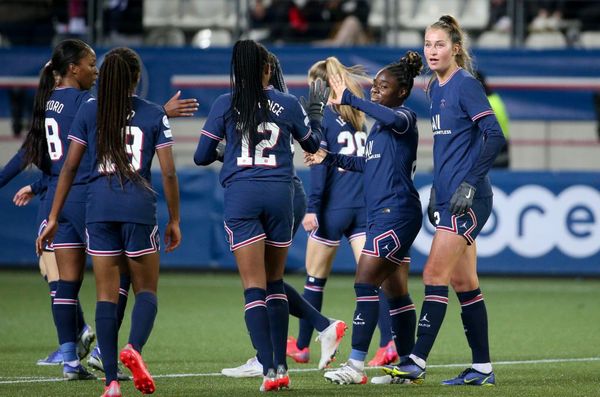 A high-stakes Paris derby is on the cards as Paris FC entertain Paris Saint-Germain in the fixture's 44th edition on Sunday afternoon.
Aside from the bragging rights, the encounter has serious ramifications on the destination of the title as PSG trail league leaders Olympique Lyonnais by three points going into this weekend's round of fixtures.
Les Parisiennes have also gone unbeaten since 14 November 2021 across all competitions and are riding on the tide of their UEFA Women's Champions League qualification at the expense of FC Bayern Munich on Wednesday night.
The Didier Ollé-Nicolle coached side will be looking up to the division's top-scorer Marie-Antoinette Katoto to add to her impressive return of 24 goals, with 11 of them having come from the last nine games. The 23-year-old French international has also registered six assists across all competitions in the current season.
Having enjoyed a rare full fortnight of rest going into this all-important contest, the hosts will hope to take full advantage of the additional rest against an undoubtedly fatigued PSG side who have had a maximum of three days of rest between fixtures since the 18th of March.
An inform Mathilde Bourdieu, with four goals in her last four games in the league for Paris FC, will be out to maintain her rich vein of form.
Elsewhere, high on the tide of having eliminated Italian giants Juventus from the UEFA Women's Champions League, Lyon will be eager to maintain a tight leash on the domestic championship when they play Guingamp on Sunday as they wrestle the top accolade from reigning champions PSG who feature in a potential banana-skin away to Paris FC.
With the long season seemingly taking a toll on them and having dropped points at Saint-Étienne prior to a 3-0 victory at Dijon in the league, Les Gones will be hoping to continue their spell at the apex of the table with a routine victory over Les Paysans.
The duo of forwards Melvine Malard and Catarina Macário, with three and four goals respectively from their recent four outings across all competitions, will look to continue with their rich vein of form.
On the other hand, Guingamp will have their work cut out in trying to post the all-elusive victory for the umpteenth time.
To kick-off this weekend's round of fixtures on Saturday afternoon is a midtable contest pitting a buoyant Montpellier, spurred by a 6-0 victory over relegation threatened Guingamp, at home to seventh-ranked Stade de Reims.
In-form forward Faustin Robert, with three goals in as many matches going into this contest, will be eager continue her partnership with Lena Petermann, who has notched 12 goals across all competitions this season.
Meanwhile, Amandine Miquel will be demanding an immediate response having fallen 2-1 to third-placed Paris FC in their last fixture.
Also on Saturday, fourth-placed Fleary 91 visit relegation-threatened Soyaux-Charente in a game that has significant effect on the latter's quest for survival.
The visitors' dip in form, which has coincided with that of forward Nikola Karczewska who has gone without a goal in the last seven games, will be an issue of great concern for the Fabrice Abriel-coached side as they look to put some degree of consistency to their campaign having posted one victory in their last four league fixtures.
With the pain of a 2-0 defeat against Fleary 91 in their previous fixture, Patrice Lair's Bordeaux will be out to return to winning ways when they entertain eighth ranked ISSY FF on Saturday.
The home side's top markswoman Katja Snoeijs, with eight goals and six assists in the division this season, will be looking to regain top form having last scored in the victory against Guingamp on 29 January.
The visitors will be aiming to continue their winning streak which has seen them record three wins on the trot and helped them steer clear of relegation.
Haitian live-wire forwards Roselord Borgella and Batcheba Louis, with three goals apiece from as many games, will be looking to lead a resurgent ISSY FF as they look to secure survival.
Relegation candidates AS Saint-Étienne entertain Dijon Football Côte d'Or on Saturday.
With only a solitary point from their last six games, Dijon will be eager to breathe life into their ailing campaign.
On the other hand, Saint-Étienne will be aiming to record only their second victory of the season having only done so in September.
Click on a match below to follow it Live! on forzafootball.com and on the Forza Football App.
FIXTURES (Saturday): AS Saint-Étienne vs. Dijon Football Côte d'Or (14:30); Montpellier HSC vs. Stade de Reims (14:30); Soyaux-Charente vs. Fleary 91 (14:30); FC Girondins de Bordeaux vs. Issy FF (14:30)
FIXTURES (Sunday): Paris FC vs. Paris Saint Germain (12:45); En Avant Guingamp vs. Olympique Lyonnais (12:45)
All times are Central European Time (CET)