Serie A Femminile Matchday 8 Preview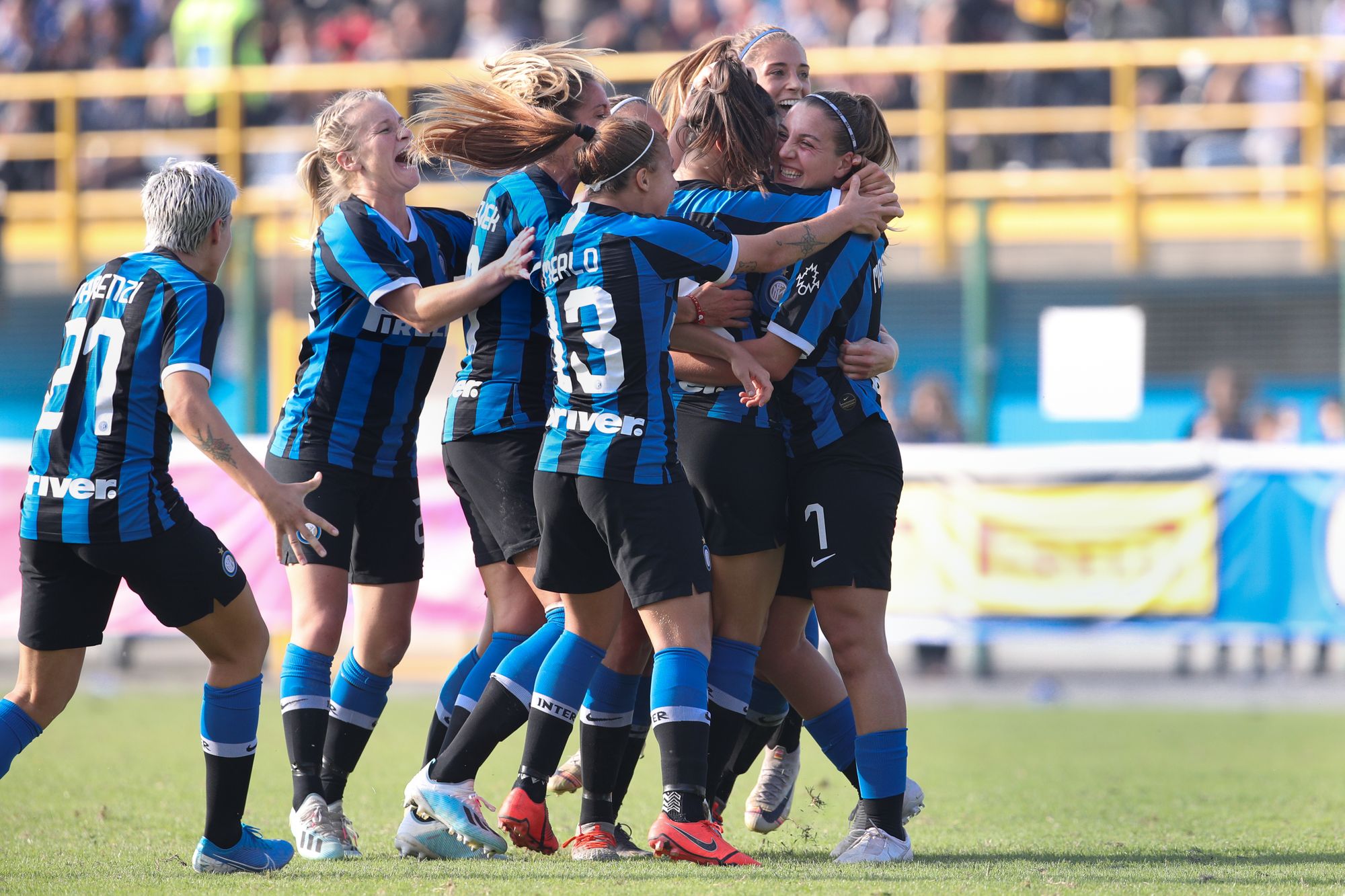 Sampdoria vs Juventus
The reigning champions and log leaders Juventus travel to fifth placed Sampdoria on Friday. The Bianconere will be looking to extend their unbeaten run in the Serie A Femminile to eight matches, while Sampdoria will be looking for a crucial fifth win of the season.
Joe Montemurro's champions under pressure from second placed US Sassuolo, who suffered their first defeat of the season only last weekend with a 2-0 result at the hands of AS Roma. Montemurro's troops will be looking to put the title contest beyond doubt with a win over Antonio Cincotta's side.
Heading into the clash, Juventus are riding on the momentum of their 2-1 win over Inter at home on Saturday, while Sampdoria will be hoping that their 1-0 win away win at Napoli on Sunday will translate into the needed morale for the home clash this weekend.
Sampdoria will be on the watch out for Juventus forwards Barbara Bonansea and Andrea Staskova who scored in their win over Inter on Saturday, while Sampdoria striker Cristiana Carp, who scored against Napoli on Sunday, will be under pressure to repeat her heroics.
Hellas Verona vs Roma
Fourth placed Roma visit relegation haunted Hellas Verona in Verona on Saturday after their 2-0 win over Sassuolo at home last weekend which saw the Rome side rising to fourth place with 13 points from seven matches.
On the other hand, 11th placed Verona will be looking to bounce back after slumping to their sixth defeat in seven matches with a 2-1 result away at ASD Calcio Pomigliano at the weekend.
Matteo Pachera's side have now registered six losses and one draw as they look set for deportation in the drop zone. The visitors will pivot on the services of in-form striker Valeria Pirone who scored a brace in their last win.
AC Milan vs Empoli
AC Milan host ninth placed Empoli at home as they build title hopes just five points away from log leaders Juventus.
Heading into Sunday's clash, the Rossonere have gathered the momentum of three wins, one draw and one loss in their last five contests, collecting 16 points from seven matches and settling on third place on the Serie A log.
On the other hand, Fabio Ulderici's side have struggled, registering just two wins in seven matches.
The Tuscany side have attained seven points from seven matches, recording their second win of the season with a 2-0 win over Lazio at the weekend.
Milan will seek to make the best use of three-time Serie A Femminile golden boot winner, Valentina Giacinti, who currently tops the Serie A scoring charts with six goals in seven matches.
Sassuolo vs Pomigliano
Second placed Sassuolo host seventh placed Pomigliano at Mapei Stadium a week after being dethroned from the summit of the Serie A Femminile log.
The home side will seek to bounce back from their disappointing 2-0 defeat to Roma at the weekend to reclaim the top spot on the log.
Sassuolo, with 18 points from seven outings, carry the momentum of six wins and one defeat into the fixture, whereas Pomigliano have a humble record of 10 points from three wins and one draw in seven contests.
Sassuolo, who hit a record 50 points last season, 17 points more than their previous best, will be looking to keep the heat on the log leaders Juventus with a win in Reggio Emilia on Saturday.
The visitors, on the other hand, although coming from a 2-1 win over Hellas Verona, will be wary of the Neroverde's scoring form, with the hosts having scored 16 goals so far. Sofia Cantore, the Sassuolo forward on loan from Juventus, leads the strikes with five goals in seven matches.
Fiorentina vs Inter
Fiorentina entertain Inter at the Stadio Gino Bozzi in Florence on Saturday.
Both teams head into the clash nursing injuries of their latest home defeats. Inter's latest defeat was their third of the season while Fiorentina's was their fourth.
Inter, seeking a rebound, have the potential of moving three places up the log to fourth place with a win at the Viola.
On the other hand, Patrizia Panico's side, on eighth place with nine points from seven matches, is placing bets on a win over Rita Guarino's side, which has struggled for consistency so far.
Lazio vs Napoli
Lazio host Napoli in a drop-zone clash on Sunday, as both sides seek to rebound from their latest defeats, which condemned them to 12th and 10th places respectively.
Three of Napoli's players received straight red cards in their 1-0 defeat to Sampdoria at the weekend. Defenders Paola Di Marino and Aurelle Awona and forward Soledad Jaimes will be missing for the Lazio clash.
The troubled Naples side, with four points, has managed just one win and one draw from seven outings, while the hosts have seven defeats in seven matches.