Serie A Femminile Round-Up: Sassuolo handed first defeat of the season, Juventus extend winning streak and Napoli crumbles amid drama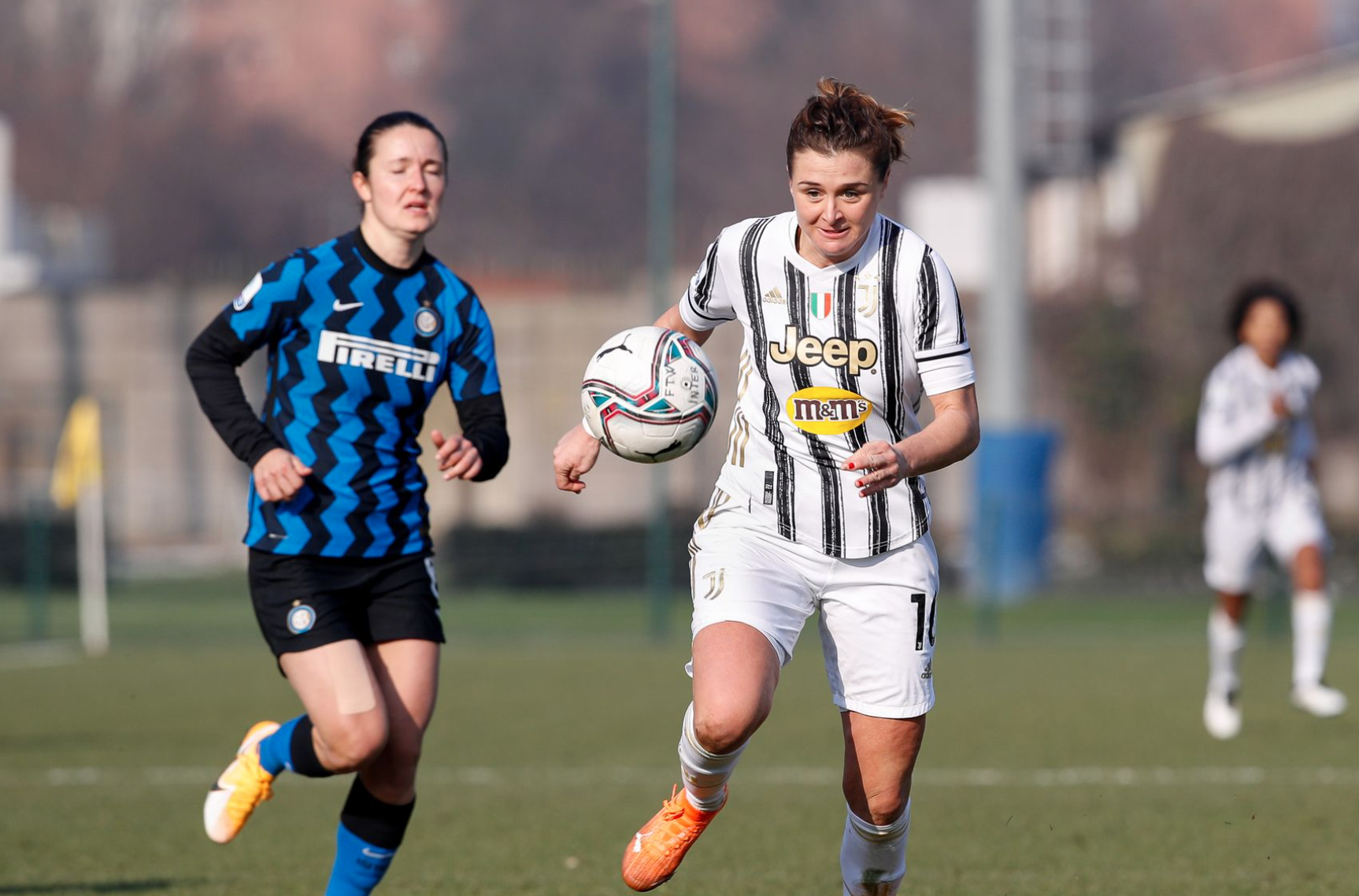 US Sassuolo were handed their first defeat of the season with a 2-0 result away at AS Roma as Juventus rebounded into first place with a 2-1 win at Inter on Saturday. A brace from Roma in-form striker Valeria Pirone saw Sassuolo's two-week reign at the helm of the Serie A Femminile log come to an end. The win saw Roma move up the ladder into fourth place with 13 points from seven contests.
Defending champions Juventus moved back to the helm of the Serie A Femminile with a 2-1 result at the Stadio Felice Chinetti in Milan. Barbara Bonansea opened the scoring 19 minutes from time, before Inter' Cameroonian forward Ajara Njoya levelled matters five minutes later. Substitute Andrea Stašková handed the visitors a desperate win with a header 10 minutes before time. Inter dropped to fifth place with just a point behind Roma on fourth place.
Elsewhere, AC Milan maintained their third-place spot on the log with a 1-0 win away at Fiorentina on Sunday. A goal from Swiss forward Nina Stapelfedt 20 minutes into the first half summed up the result for the visitors on a difficult afternoon in Florence.
Empoli FC maintained their spot in ninth place despite dismissing relegation haunted Lazio 2-0 at home on Saturday. The hosts opened the scoring 10 minutes from half-time with a shot from defender Elisabetta Oliviero. They would make it 2-0 with a Cecilia Prugna goal from the penalty spot three minutes from time.
A Marija Banusic brace saw ASD Pomigliano rise to seventh place with 10 points from seven fixtures, as they dismissed Hellas Verona 2-1 at home on Saturday. A Lineth Cedeno penalty two minutes before the break would not be enough for the visitors to turn around their relegation circumstances.
Meanwhile, Napoli crumbled to a 1-0 loss to Sampdoria at home in a match marred with drama for the two relegation haunted sides. Substitute Cristina Carp found the back of the net for the visitors eight minutes into extra time. The match, which had medics on the pitch seven times, produced two yellow cards and three straight red cards for the hosts. Midfielder Sofia Colombo and defender Ilaria Capitanelli received yellow cards for fouls on 44 minutes and 53 minutes respectively. Napoli defender Paolo Di Marino was shown straight red for a violent tackle on Verona midfielder Hazleydi Rincon in the 76th minute, while defender Aurelle Awona was shown straight red on 89 minutes for a foul on striker Cristina Carp. Striker Soledad Jaimes was shown straight red for protests against the referee just as the final whistle went.
RESULTS:
Empoli 2 – 0 Lazio, ASD Pomigliano 2 – 0 Hellas Verona, Inter 1 – 2 Juventus, Fiorentina 0 – 1 AC Milan, Roma 2 – 0 US Sassuolo, Napoli 0 – 1 Sampdoria.