Welcome to Miami!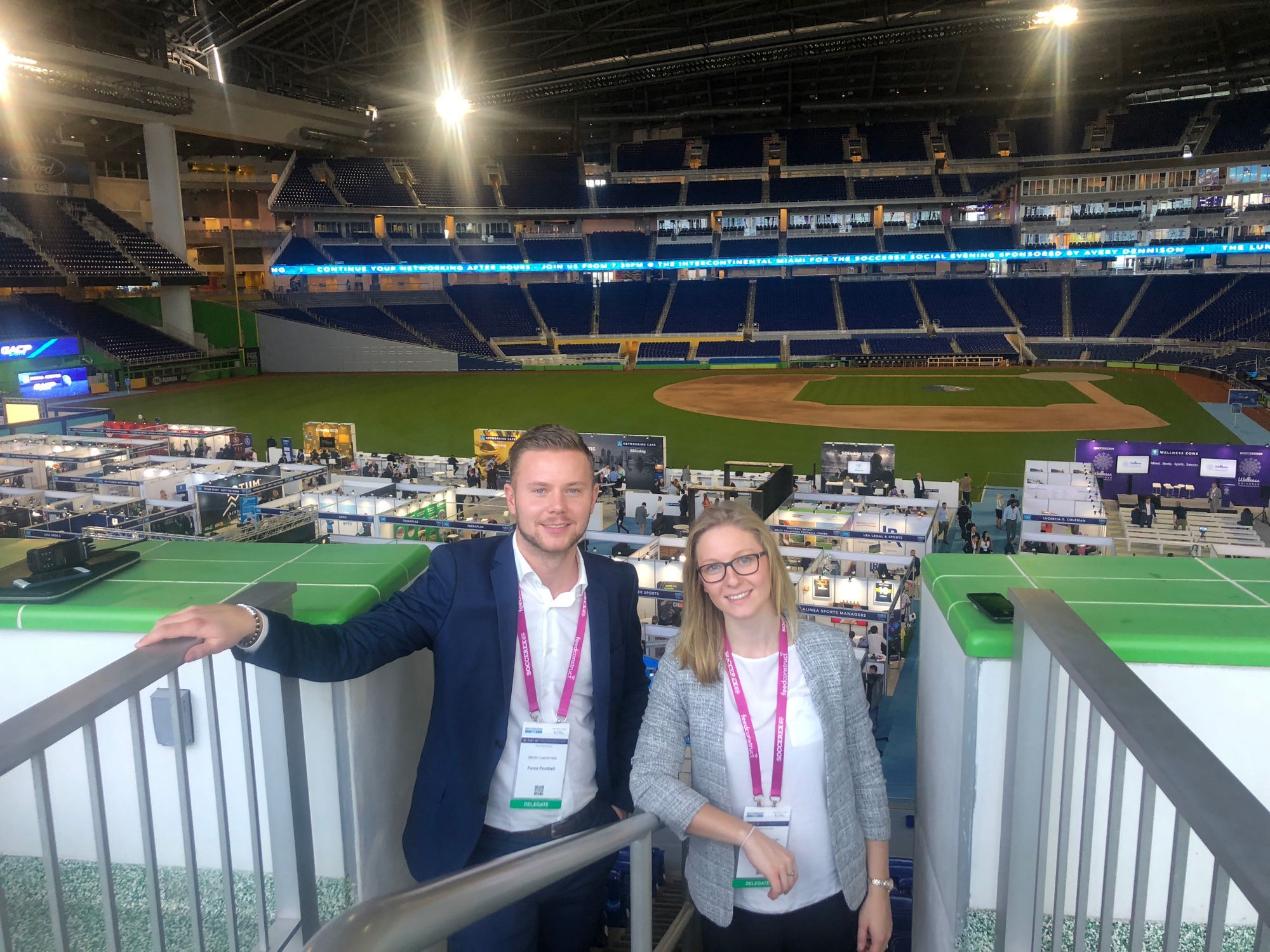 Back in November Forza Football sent two of our colleagues, Martin and Stefanie, to sunny Florida for a few days. Let's find out what…they found out!
Hey guys! Start by telling our readers what you do at Forza?
Martin:
Hello! I work with content. Right now I focus on getting more clubs, leagues and tournaments into our app and to spread our company mission: "To make the world of football a better place and available for everyone."
Stef:
I am on the sales side of the company but my role has changed a little bit in the last couple of months. I now focus on working with some partners to create a product within the app that adds another level of entertainment to our users.  
Why did you get to go to Miami in November (when Gothenburg is as dark and pleasant as a giant wet wool blanket)?
Martin:
Good question! Actually, we went there for the big Soccerex event. And it was not a horrible experience to attend the conference inside the warm Marlins Park, and chat with great people from the football/soccer world...
Stef:
Making the world of football a better place and available to everyone includes our friends across the pond! There is such a love of the game in the Americas and it was amazing to start to bridge some connections with key voices in that market! Also, being in Miami did not hurt...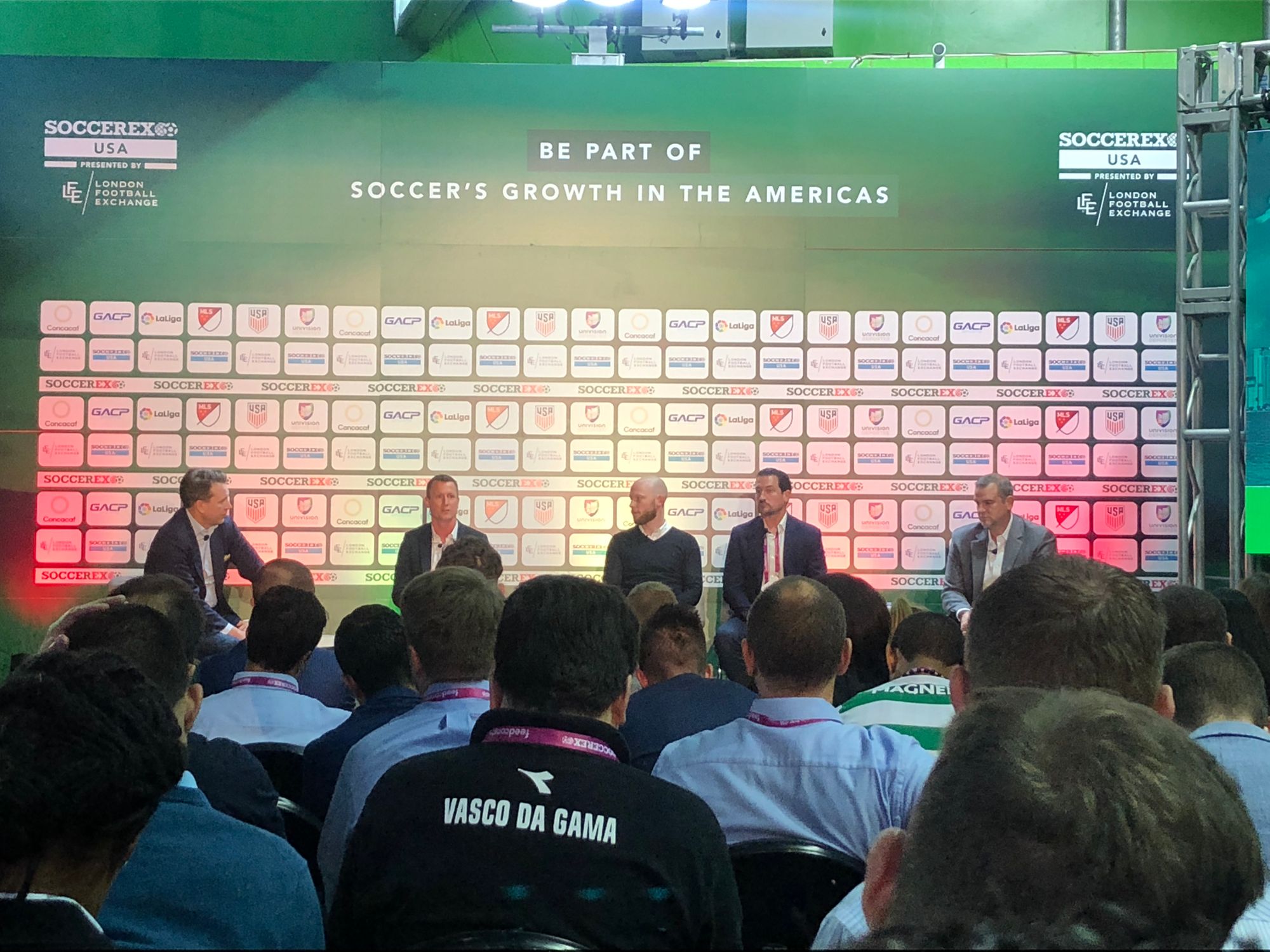 What was your top moment?
Martin:
All the great networking with people from clubs, organisations and federations - and how I realised that we are so many people around the world that are fighting for equality, against racism and other good things.
Stef:
We had many great meetings and listened in on phenomenal panels however, one panel in particular stands out to me – the one on women's football realising its commercial potential. The panel had concluded and the question portion began. As the panel talk had already gone over its allotted time organisers attempted to wrap it up until one of the panelists saw a young woman in the audience determined to ask a question.
The question (regarding the women's league in Colombia which were supposed to have funding from FIFA for 3 to 5 years but after one season had no money left) ended up drawing out a poignant discussion and it was amazing to see the response from the panelists. We saw the raw impact that football has on people's lives right there along with the response of a supportive football community.
"Inspire one girl, inspire an entire community" panelist Karina Leblanc said to the girl who asked the question. It is a great quote, I think.
Any other interesting seminars or learnings?
Martin:
It's amazing to see how people within different companies/organisations, that you have no knowledge about, suddenly can be a potential collaborator.
Stef:
The biggest takeaway was the willingness of all people and organisations involved to have a conversation about football. Titles did not matter, specific industry did not matter, the only thing that mattered was the growth of every single aspect of the beautiful game. One final takeaway, I need a higher SPF sunscreen!
Did you find any potential collaborators?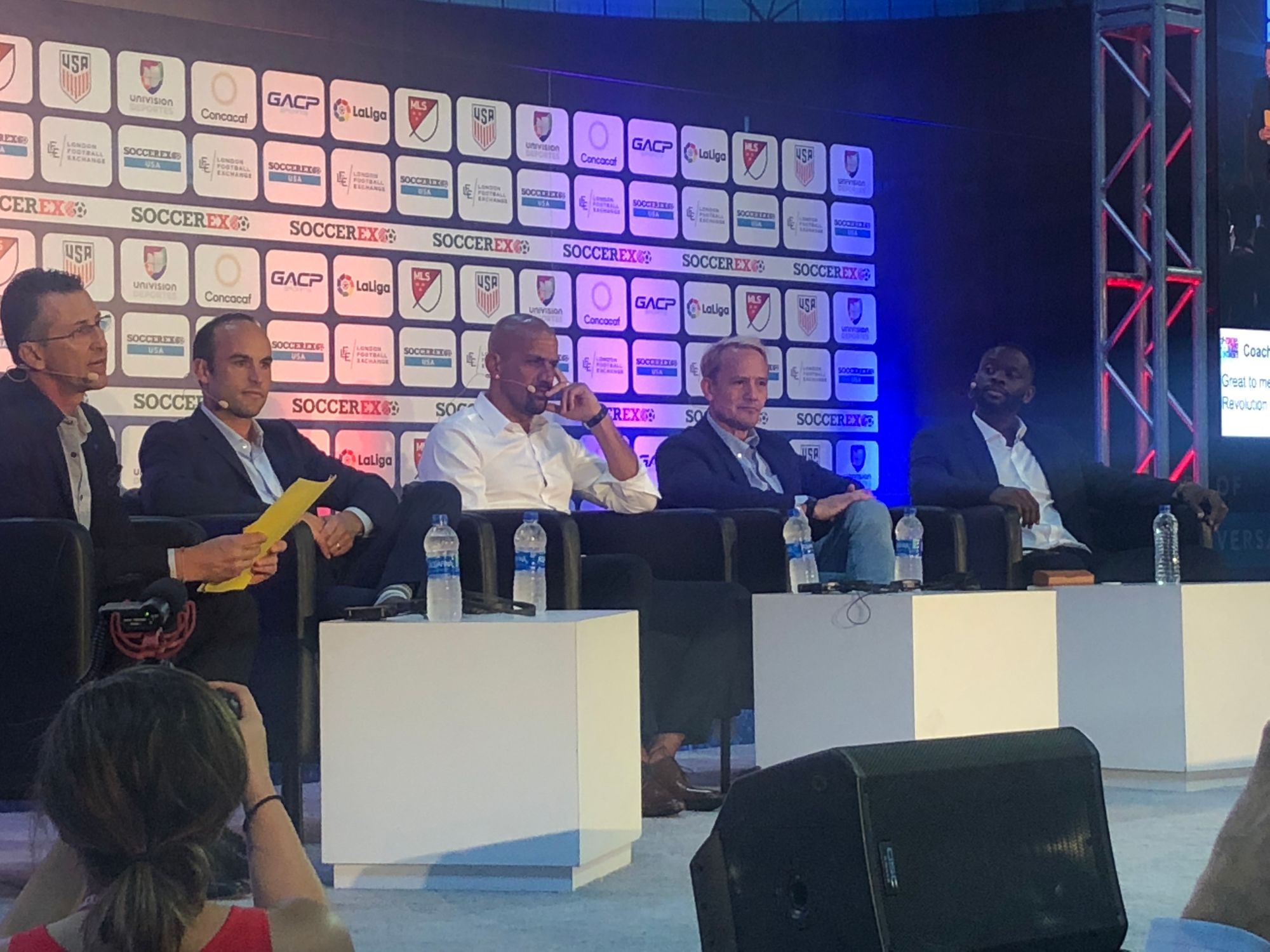 Martin:
Oh yes! We met a lot of potential collaborators and it was great to se how many people knew about Forza Football.
Stef:
Yes! We are super excited about some of the collaborations. What is most exciting and important moving forward is to ensure these partnerships are beneficial to both parties and have long term potential to benefit football!
Did you swim while on South Beach?
Martin:
Unfortunately not. Just had a few laps in the swamp of Everglades...
Stef:
I was brave enough to put my feet into the ocean but that was about it. While away from the ocean we did end up making a friend in the Everglades!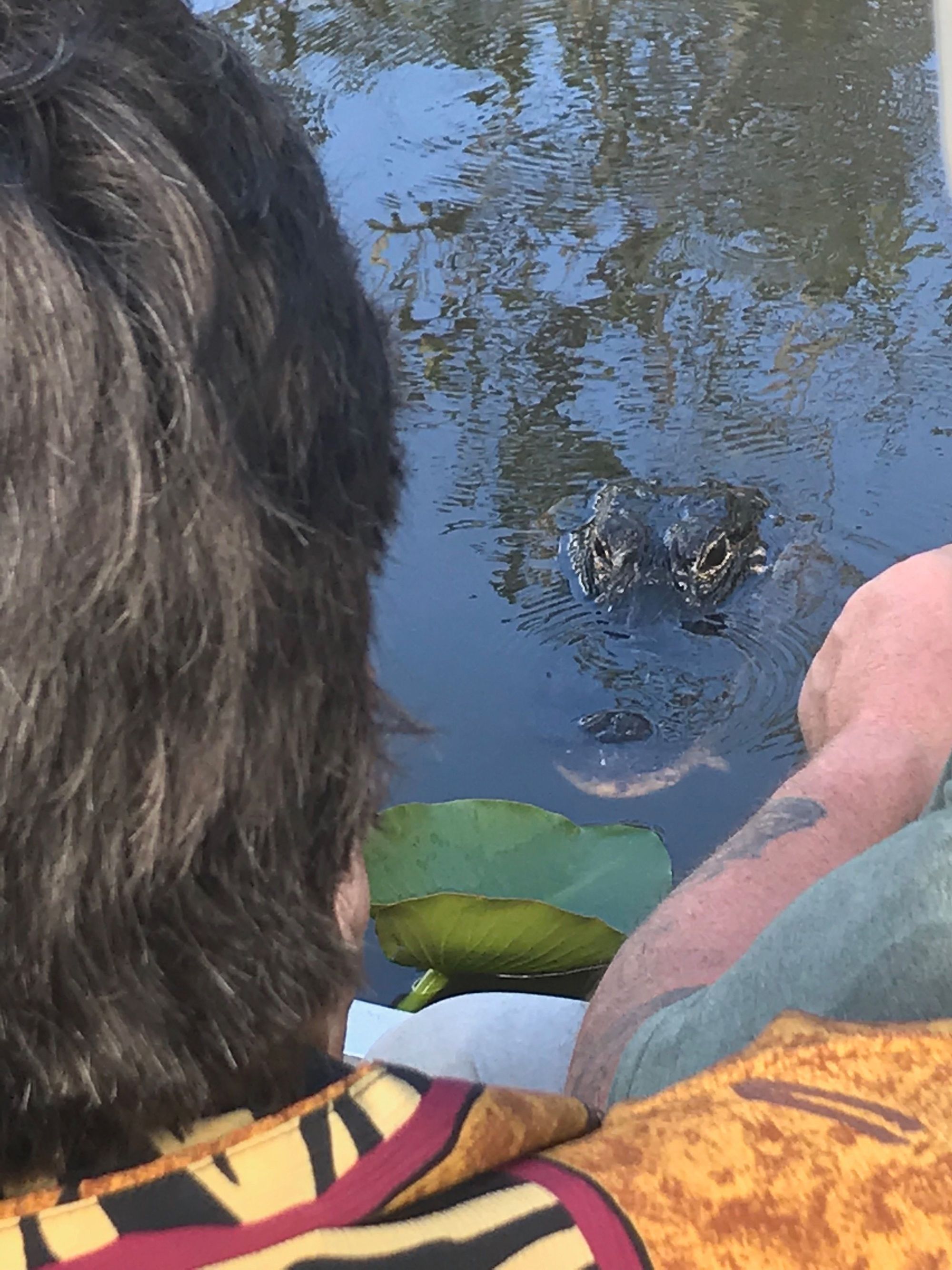 Now that you are back in Sweden again and Christmas is near; what do you wish for?
Martin:
Nothing in particular. Just looking forward to spending time with family and friends and getting some rest so the energy is on top when we stepping in to 2019.
Merry Christmas and Happy New Year to all of you out there!
Stef:
"I'm dreaming of a white Christmas!" - I would love to see a little snow as that always makes it feel more like Christmas to this Canadian! Looking forward to spending quality time with family and friends surrounded by great food and traditions.
Merry Christmas, Happy Holidays, and Happy New Year to you all!