You were right! And you do like the new Euro format!
We were not surprised that you, our dear Forza Football users, were correct in predicting the top three teams in Euro 2016 ahead of the tournament.
Not at all.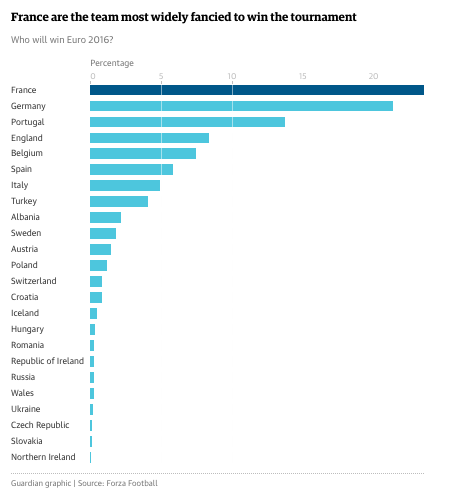 You also foresaw that it would not be England's year, which was the headline that The Guardian went for in their article.
When it comes to the tournament's top scorer the winner is not crowned yet. Cristiano Ronaldo is behind leader Antoine Griezmann, who has bagged six (!) goals so far, but the Portuguese captain also has the final left to score in... His team mate Nani also stands on three goals so far, as does the French duo Olivier Giroud and Dimitri Payet.
Your prediction pre-Euro2016: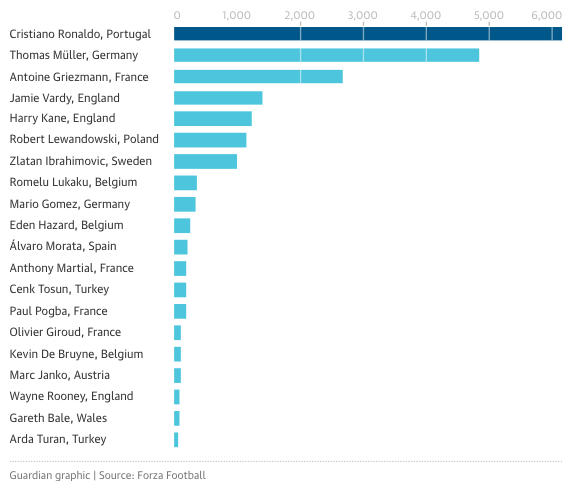 And now over to another poll that we conducted last week.
We asked what you thought of having 24 teams competing in the European Championships instead of 16.
85 000 people chose to cast their votes. And the majority were positive to the change: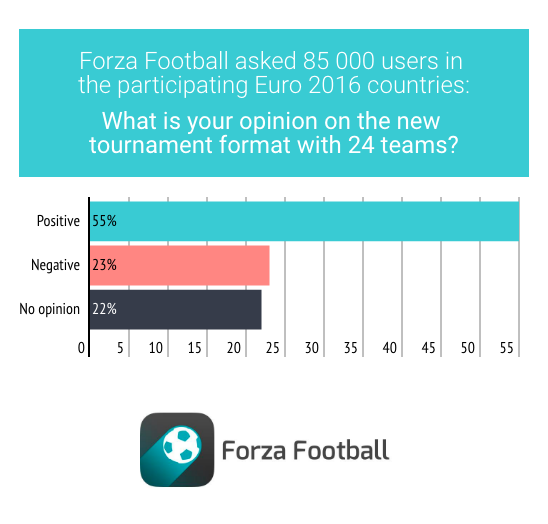 Thank you for taking part in the poll!
We think that your opinion should matter in the big football world. So continue to raise your voices and we will do our best to make them heard.