Our journey to make the world of football more equal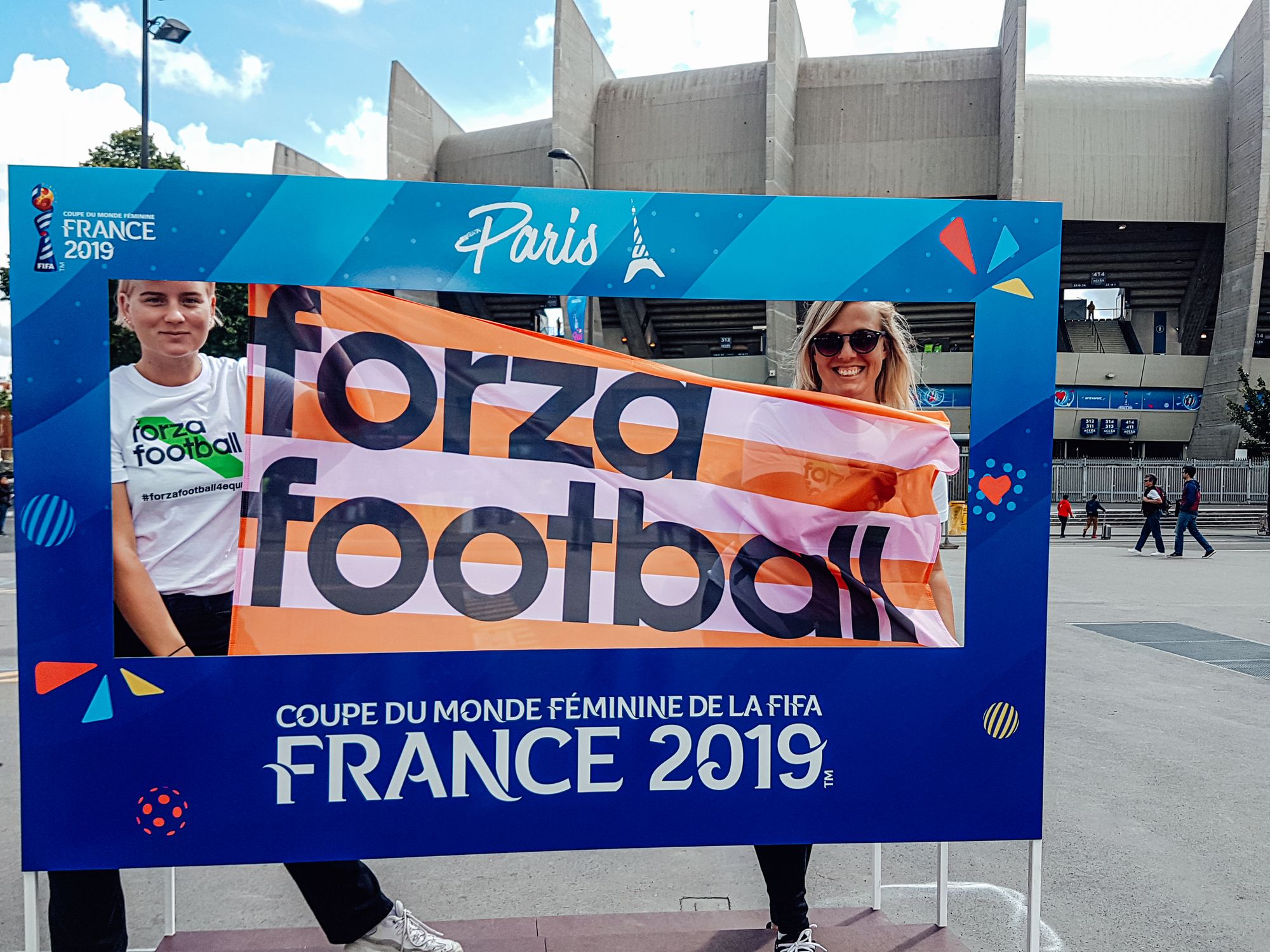 Today on the International Women's Day we don't only celebrate women across the world, but also the five year anniversary of Forza Football's dedication to equality in football. A journey which we are so proud of.

On March 8 back in 2018 we ran an educative test in Forza Football which over 90.000 users around the world took part in. The findings were quite clear: there was a lot of work to do.

During the following weeks we sat down and dedicated a lot of time to talk about what we would like to achieve with this company, what our mission should be and how we could incorporate that in our everyday work. The new mission was set:

"We want to make the world of football a better place, and available for everyone."

This, among more, includes a football world where men and women have equal opportunities.

To make sure we started with ourselves in the mission to make the footballing world more equal we officially set out on a journey to become much better at covering women's football in the app – and a Women's Football squad was created. To furthermore underline our objective we didn't shy away when Women In Football asked us if we wanted to make a pledge in their great project: the #Whatif campaign. It was time for a big change!

2019 – the big steps forward

During 2019 the winds of change really blew through the whole Forza Football office. Within the old product the women's game would be altered by the same popularity bias as in all other media. But now was the time to break the norm – and this year we made significant updates to the app.

We began by giving equal visibility for both men and womens football. This included creation of a tab to easily find women and mens football tournaments. Other changes were an improved search function and name changes that lead to both team/tournaments names being labeled with gender, not just the women team/tournaments.

And we prepared for a big summer with the World Cup in France…
During the Women's World Cup 2019 we went with a team to France to make sure we interacted and met women's football fans from all over the world to both learn more from them but also to raise awareness of equality in football and make people feel engaged and heard.

We were also throwing big events around the games back home at our hub in Gothenburg to invite girls teams to create the same hype as you would experience in the pubs and restaurants during a men's tournament. And this was probably the most fun summer in our lives!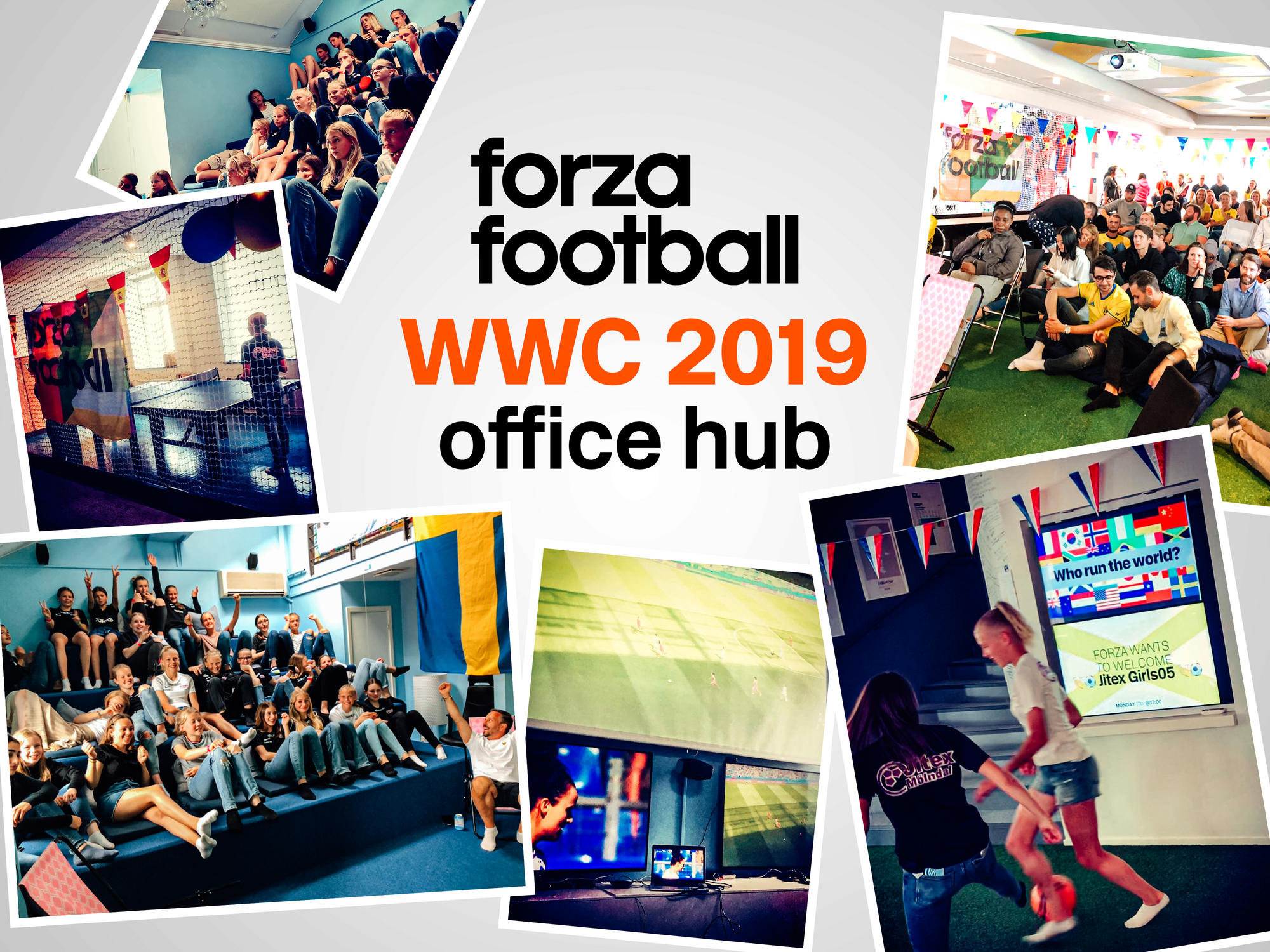 Boosted by the World Cup, the leagues kicking off in August/September marked our biggest change in coverage of live games. Our reporting advanced into full player squads with player profiles as well as we were covering matches live with events like goals, goal scorers, subs, cards etc.
In 2018 our data provider provided decent level live score data for only one women's tournament: UEFA Women's Champions League. Now five years later we have covered 80+ women's leagues & tournaments live throughout the years.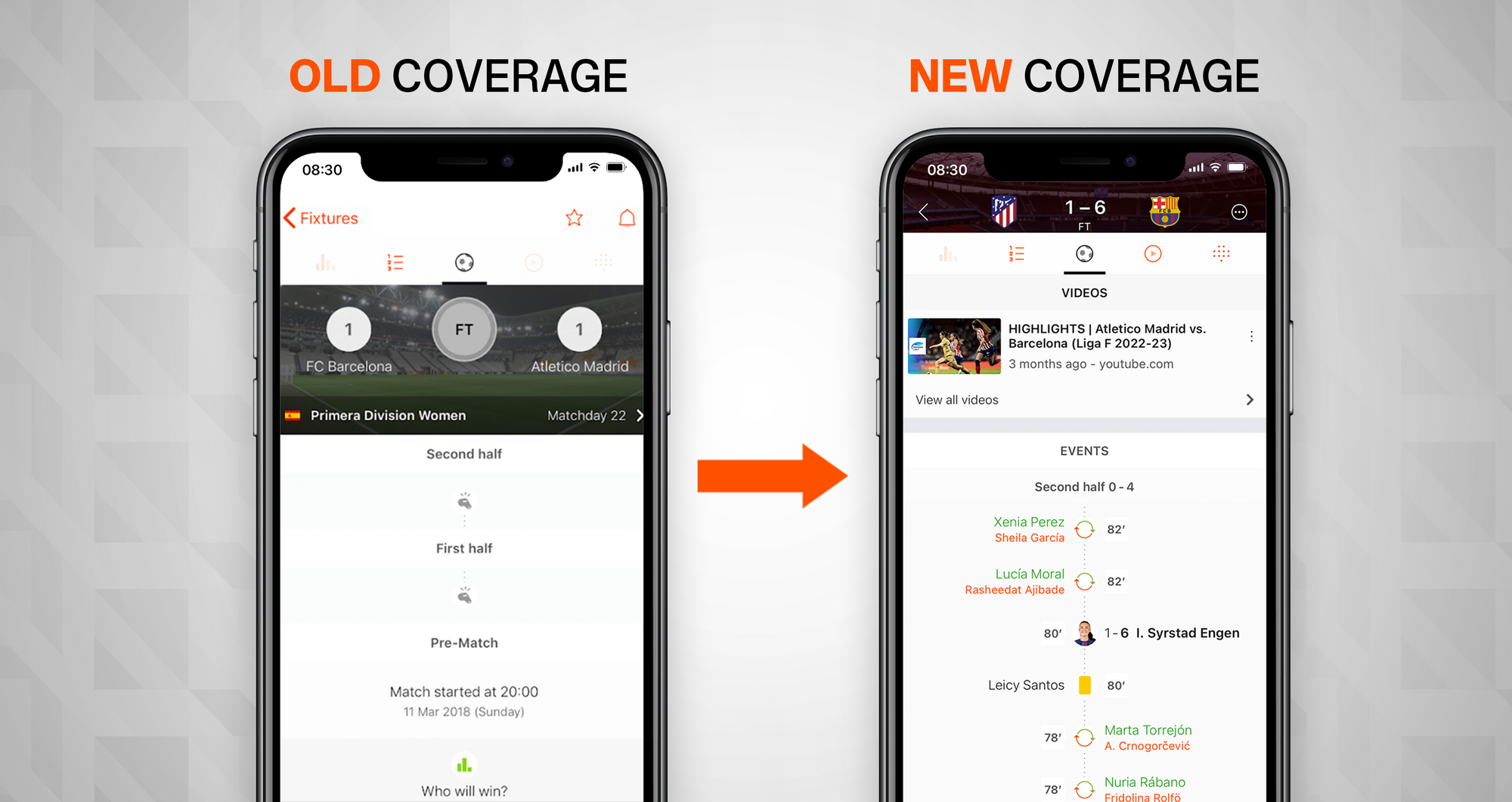 When covid hit (not only football – but the entire world) we, as everyone else, had to re-think. With the coverage in terms of live updates and data now in place there were just no games to report on… and this saw the birth of what today is our news tab. Packed with all the latest news from the world of football and a hub for anyone looking for daily updates on anything that's going on both on and off the pitch.

Nike joins our mission

During the spring of 2021 Nike joined us to increase the possibilities for even more active coverage. And in September of 2021 we took another huge step by starting to create our own exclusive previews and reports on the women's top leagues (Serie A Femminile, Frauen-Bundesliga, Liga F, D1 Arkema and Liga MX Femenil) in English.

As the world of football returned to full action after the covid pandemic we never really looked back. Our aim from here was only to grow the women's game even more.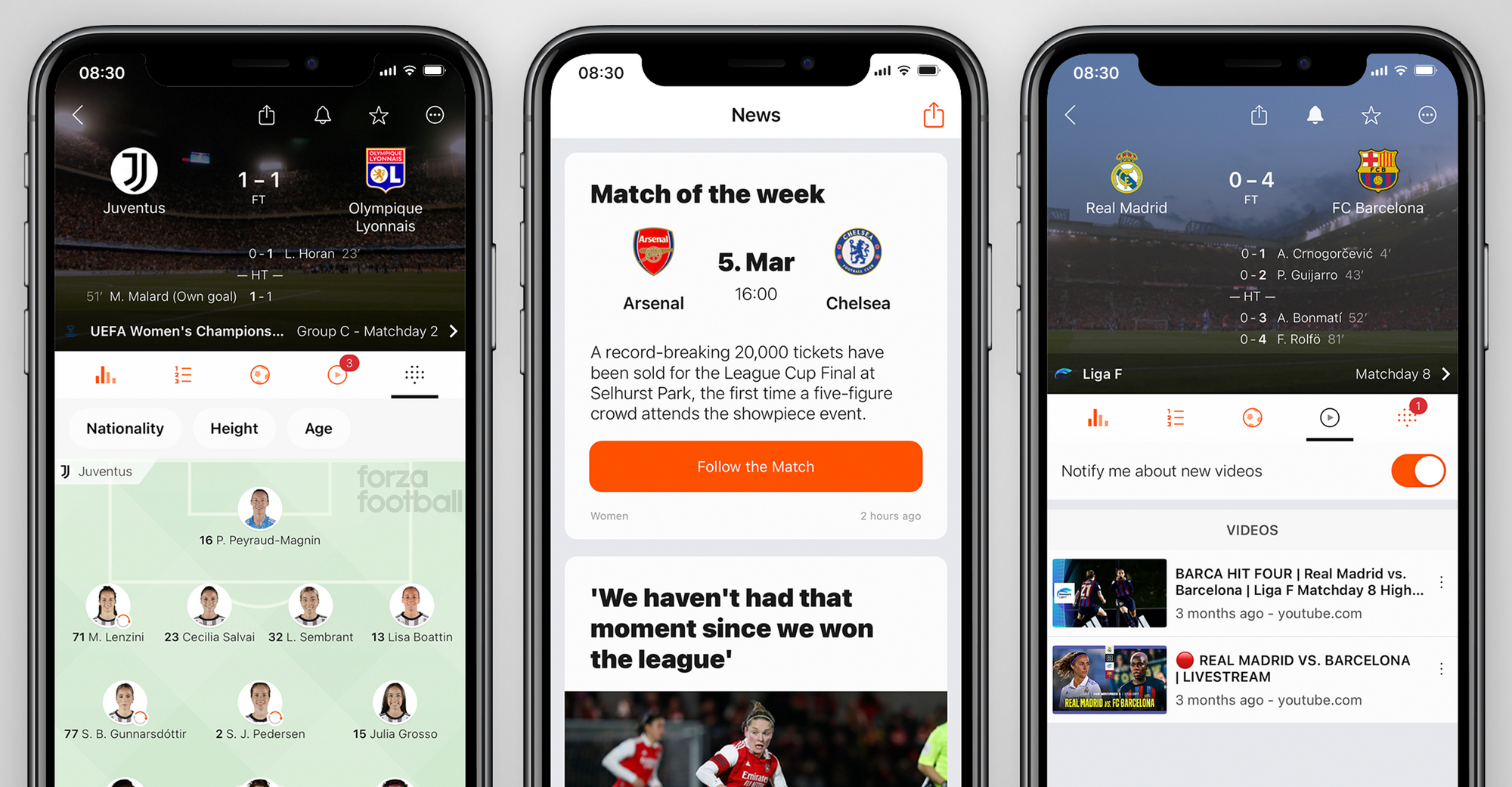 The UEFA Women's EURO 2022 was our first tournament with next-level reporting on everything around the competition. Once again our friends at Nike helped us to create a platform with everything covered; news, team updates, videos, players to watch and so much more. We created a place with all you needed to know around the biggest European football event of the summer!

Since we started our journey to become an equal football app in 2018 we have increased the views on women's football with +500%. Around 400.000 of you visit one or more women's matches in a month during club season and even more during the big international tournaments. We hope that all of the 750.000 who showed up during the Women's World Cup 2019 will do so again (along with many new faces!) this summer when we're preparing for the biggest Women's World Cup ever 'down under' in Australia and New Zealand.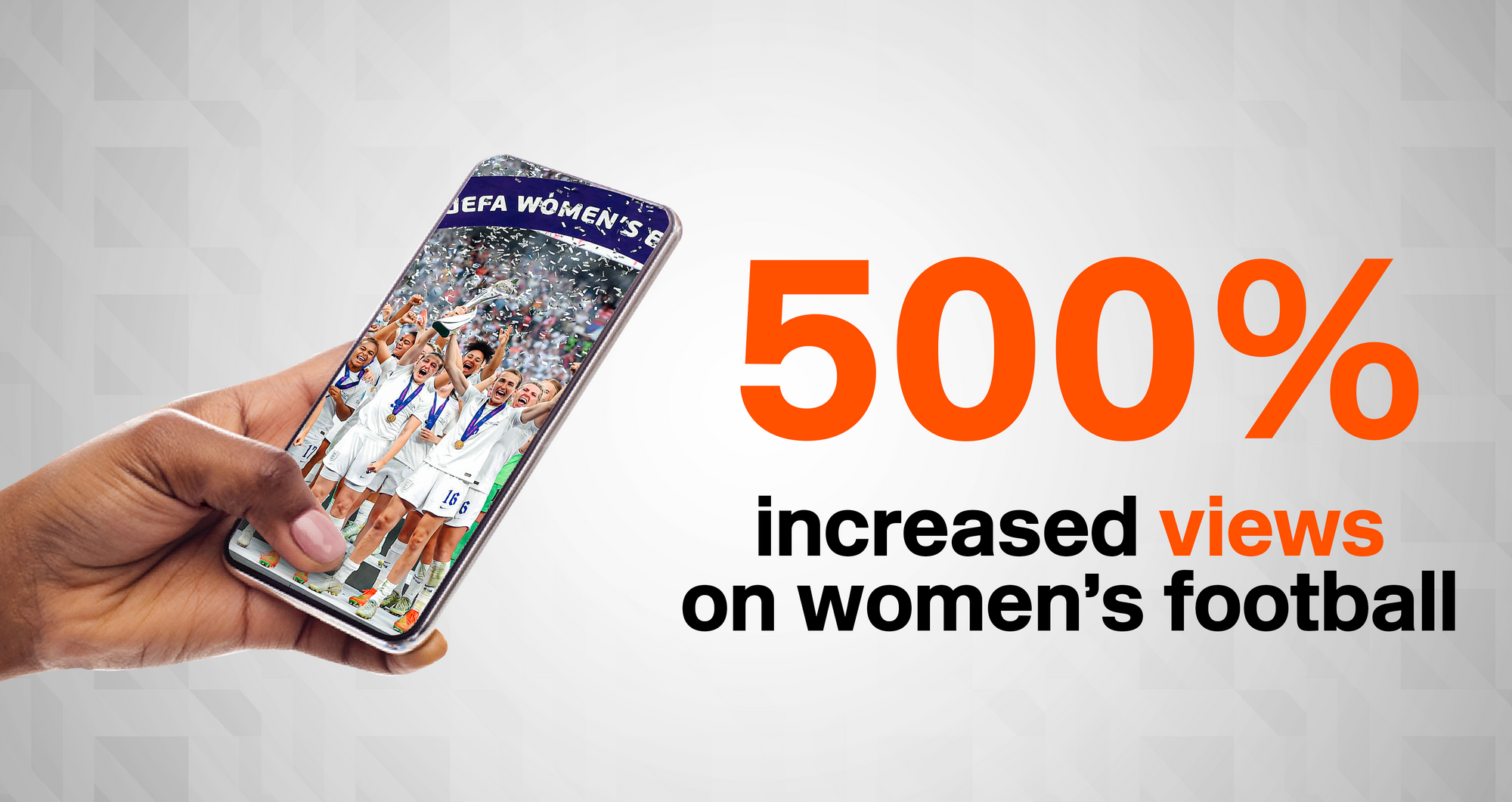 We've come a long way together – but we have so much more to do. And we are thrilled to have you with us on this journey.

We are committed to continuing our efforts towards this cause and we are actually more excited than ever about what the future holds!

Today, we are thrilled to announce that our focus moving forward is on building a far-reaching community for women's football outside the app. We believe that by combining our strengths, we can help the sport reach its full potential. Together, we can make a greater impact in the world of women's football while having fun at the same time.

Our goal is to create a welcoming space where you can meet like-minded fans both online and in person. We want our community to be a place where everyone shares the same values and dreams for the sport. If you're interested in joining our community and seeing what we're all about, please sign up here!
Oh… and don't forget to say hello to all your favorites!
Most followed women's players:
1. Sam Kerr
2. Alex Morgan
3. Vivianne Miedema
4. Pernille Harder
5. Megan Rapinoe
Most followed women's club teams:
1. FC Barcelona
2. Paris Saint-Germain
3. Chelsea
4. Arsenal
5. Juventus
Most followed women's national teams:
1. Sweden
2. Italy
3. Denmark
4. Netherlands
5. England
Most viewed women's domestic leagues:
1. Damallsvenskan (Sweden)
2. Women's Super League (England)
3. Liga F (Spain)
4. Serie A Femminile (Italy)
5. Liga MX Femenil (Mexico)
Most viewed women's club matches:
1. Real Madrid vs FC Barcelona - UWCL quarter-final Leg 1 on 22 March 2022
2. Chelsea vs FC Barcelona-  UWCL final on 16 May 2021
3. Juventus vs Chelsea - UWCL 2021/22, Group A game on 13 October 2021
4. FC Barcelona vs Real Madrid - UWCL quarter-final Leg 2 on 30 March 2022
5. FC Barcelona vs Olympique Lyonnais - UWCL final on 21 May 2022
Most viewed women's international matches:
1. England vs Germany - EURO final on 31 July 2022
2. England vs Sweden - EURO semi-final on 26 July 2022
3. England vs USA - Women's World Cup semi-final on 2 July 2019
4. Netherlands vs Sweden - Women's World Cup semi-final on 3 July 2019
5. Netherlands vs Sweden - EURO Group C game on 9 July 2022

Was your favorite team and player on the list? Or who do you support and cheer for? Find all your favorite teams and players in the app and make sure you follow them on their journey to glory. With Forza Football you'll never miss a kick!